Frequently Asked Questions about Audition Process
Find the answers to your questions about the music audition process at Central Michigan University.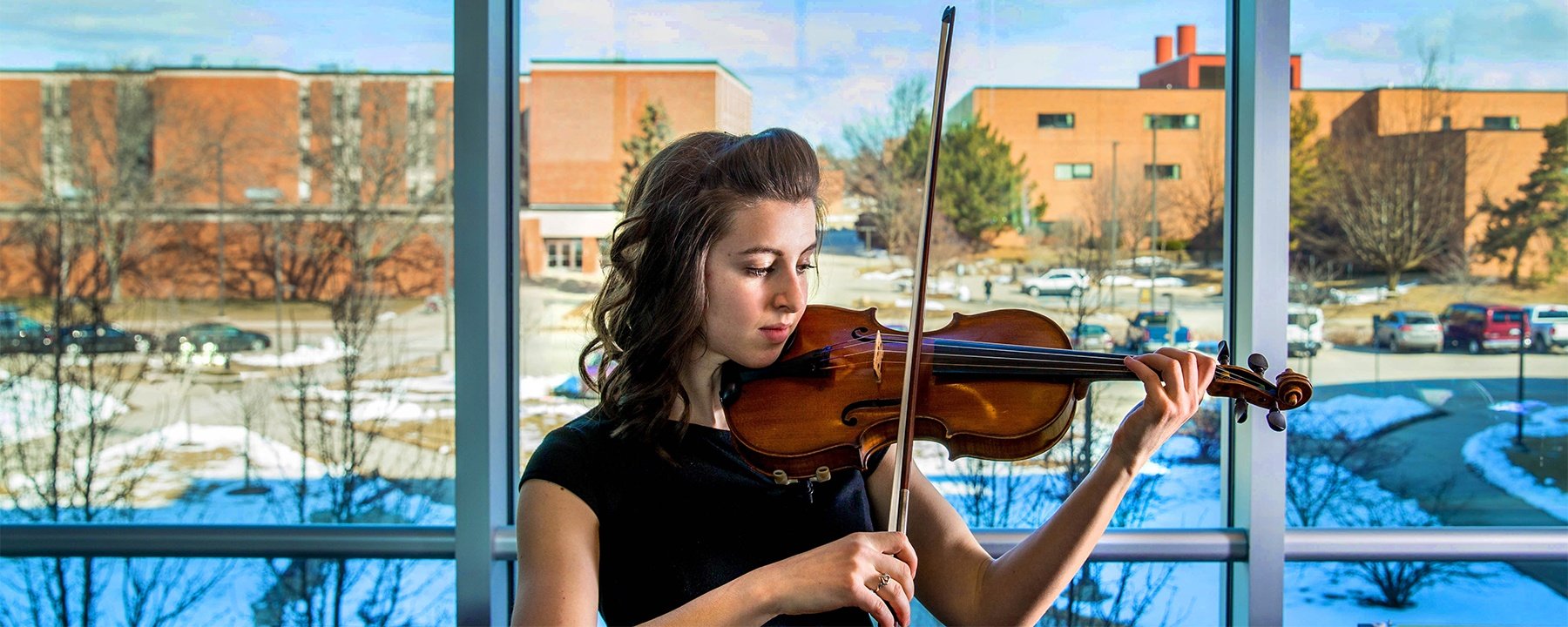 I'M INTERESTED IN BEING A MUSIC MAJOR. WHAT DO I NEED TO DO ?
To major in music, you must audition. You will be asked to perform for the instructor(s) of the instrument you play. Specific details regarding audition requirements are sent two to three weeks before the audition date that you select.
I'M INTERESTED IN BEING A MUSIC MINOR. DO I STILL NEED TO AUDITION ?
You are still required to audition to be a music minor. Audition requirements are the same as for music major auditions.
I DO NOT PLAN TO STUDY MUSIC, BUT I WOULD LIKE TO AUDITION FOR THE CHIPPEWA MARCHING BAND. HOW DO I DO THAT?
You will be asked to demonstrate the best of your training. The emphasis in these auditions is on determining your skill level and your experience. The audition includes both music and physical movement.
Any CMU student may audition to become a member of the Chippewa Marching Band. Auditions take place in conjunction with early Student Orientation sessions. Once accepted to the University, students will receive an information packet from the Orientation Office.
IS MY APPLICATION TO CMU THE SAME AS MY APPLICATION TO THE SCHOOL OF MUSIC ?
There are two separate application processes. You must apply to the University by filling out a CMU Admissions application. You must also complete the audition process for the School of Music. Acceptance to the University does not imply acceptance to the School of Music.
ARE THERE ANY SCHOLARSHIPS AVAILABLE TO MUSIC STUDENTS ?
Yes! We offer talent-based scholarships to students who plan to major in music. Amounts range from $1,000-$3,000 per academic year and are renewable up to three additional years, as long as you remain a music major and meet renewal criteria. If you are not a music major, you may be eligible to receive a lesson grant, which covers the cost of enrollment for private lessons and an ensemble. Enrollment in private lessons as a non-major is on a space-available basis only. We do not offer scholarships to students who only wish to participate in an ensemble.