College of the Arts and Media Alumni Board
The College of the Arts and Media at Central Michigan University has created an advisory body to support the Dean, Associate Dean, and faculty in strategic decision-making, budget, fundraising, and direction of the college, its departments and units, and degree programs. They represent alumni from all units of the college and help shape the present and future of the College of the Arts and Media. The board will consists of members that are representative of each of the academic divisions in the College of the Arts and Media (School of Music, School of Communication, Journalism, and Media, Department of Art and Design, Department of Theatre and Dance).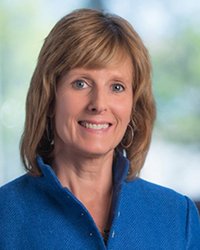 Jan Bonner
I am an experienced and certified nonprofit executive with over 25 years of success in healthcare philanthropy and fund development. As the Executive Director of Intermountain Healthcare's Good Samaritan Med Ctr Foundation, I lead the strategic planning, operations, and financial management of the organization, while creating and sustaining meaningful partnerships with donors, community members, and Board members.
My core competencies include fundraising strategy, program development and management, major gift solicitation, community building and networking, donor communications, stakeholder engagement, board management, budgeting, and mission capacity building. I have a proven track record of increasing gross revenue, securing large and recurring donations, launching capital projects, and engaging leaders in philanthropic work. I am passionate about supporting values-based organizations that make a positive impact on the health and well-being of the community.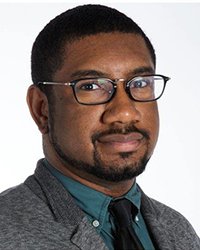 Khristopher J. Brooks
Khristopher J. Brooks is a reporter for CBS MoneyWatch in New York. He covers economic disparities and other national breaking business and financial news.

Before coming to CBS, Mr. Brooks was a towns reporter for Newsday on Long Island where he produced enterprise, government watchdog and general feature stories focused on communities directly east of New York City. Mr. Brooks was also the innovation and entrepreneurship reporter for the Democrat & Chronicle in Rochester, New York. He has covered higher education at The Florida Times-Union in Jacksonville and The Ledger in Lakeland, Fla., the Omaha World-Herald and the Bristol (Va.) Herald Courier.
Brooks, a Detroit native, loves professional basketball, herb gardening, traveling and cooking seafood. He began his journalism career in 2000 as a varsity sports reporter for his high school newspaper in Romulus, Mich. He holds a bachelor's degree in News/Editorial Journalism and General Political Science from Central Michigan and a master's degree in Literary Reportage from New York University.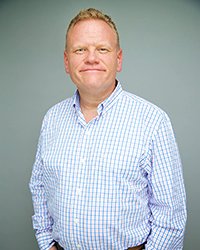 Larry Joe Campbell
Larry Joe Campbell (1992) resides in the Los Angeles area. He is married with five children (ages 17-23). Larry Joe graduated with a Bachelor of Applied Arts degree with a double major in Broadcast & Cinematic Arts and Theatre & Interpretation. Some of his credits at CMU include Three Penny Opera, Of Mice and Men, Blue Window, MacBeth, Figaro's Marriage, and his first: The Resistible Rise of Arturo Ui. He also directed Harold Pinter's A Kind of Alaska and Victoria's Station in TOTS. Larry Joe got his professional start thanks to CMU's Summer Theatre, which he credits as one of the biggest reasons for any success he's experienced in his career as an actor. So much so, Larry Joe started the CMU Summer Theatre Endowment almost 20 years ago (which is always in need of donations).
Some of Larry Joe's professional credits since moving to Los Angeles include (Television) According to Jim, 911: Lone Star, Space Force, Carol's Second Act, Mom, The Orville, American Vandal, and Weeds. (Film) Pacific Rim, Hall Pass, Killers, R.I.P.D., and Wedding Crashers. While not on set, Larry Joe performs improv around the country with Jim Belushi and the Board of Comedy, coaches high school football and enjoys writing and walking.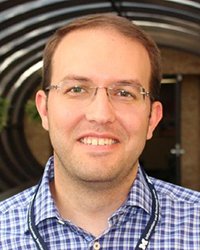 Kyle Cozad
Identity and Access Management Business Systems Analyst for University of Michigan Information and Technology Services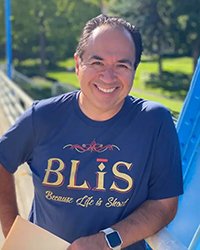 John Gonzalez
John is a Michigan's Best reporter for MLive Media Group with more than 30 years of experience looking for the "best of the best" in entertainment, music, events, theatre, food and beverages across Michigan. He is a graduate of Central Michigan University, and is a member of their Journalism Hall of Fame. John is from the Thumb region, is a huge baseball fan, and can tell you the origin of Michigan food favorites like the olive burger or the wet burrito.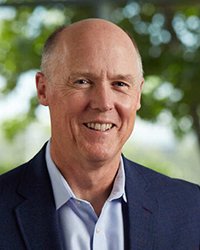 Tim Hackbardt
Tim Hackbardt is a 30+ year restaurant industry veteran who has served 25 restaurant chains across quick service, fast casual, family dining, casual dining and polished casual dining categories.
He is currently Chief Marketing Officer for Del Taco where he oversees brand strategy, marketing and menu strategy. Del Taco is the second largest Mexican quick service restaurant chain with $1B in sales from 600 locations in 16 states and is part of the Jack In The Box (NASDAQ: JACK) family of brands.
Previous to his role at Del Taco, he was the CEO of the consulting firm BrandTrip Partners. His firm served restaurant chains primarily in the areas of distressed turnarounds, brand reinventions and new restaurant concept development. One of his most interesting projects during this time was to develop, and launch, a new pizza chain in the Middle East for a multi-national company located in Saudi Arabia.
Tim is originally from Michigan and is a graduate of Central Michigan University with a BAA in Broadcast & Cinematic Arts and a Minor in Marketing. Today, he resides in the San Diego area with his wife of 33 years.
When he is not eating for his job, he is usually burning off the calories training for endurance races. A 3X Ironman, and 6X 70.3 Ironman, he also enjoys ultra trail running and cycling adventures in the Pyrenees, Sierras, Rocky Mountains and Dolomites to name a few.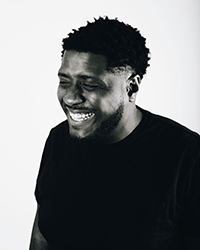 John Ketchum
John Ketchum is an editor with "The Daily," based in Washington. Prior to joining The New York Times, he held roles at NPR, American Public Media, Vox Media, CNN, and The Center for Public Integrity. He started his career in audio at WCMU Public Radio in Mount Pleasant, Mich.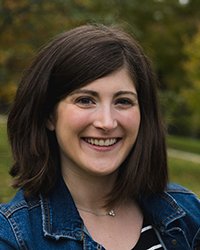 Lauren Laur
Lauren is passionate about helping organizations achieve their goals through targeted, participant-centered training solutions. In her role at Advancement Resources, she directs the team that produces content for over 200 workshops per year, including a robust virtual curriculum and e-learning design. She also leverages a background in professional composition and instruction to elevate the quality of editorial/training materials her team produces.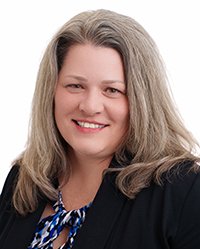 Becky Lewis
Becky Lewis (CMU, BAA Journalism '93; Miami Ohio, MS Exercise Health Studies '96) is the Associate Director for Programs and Administration for University Recreation and Well-Being at Oakland University. Becky is responsible for programming initiatives in the areas of fitness, student and employee well-being, intramurals, and club sports. She provides additional leadership for the department in staff and budget management, strategic positioning of the department, assessment and student development. Her 29-year career has been in higher education recreation and well-being. She has worked for Oakland since 2010, with prior experiences at both Western Michigan University and Northern Illinois University.
Outside of University Recreation and Well-Being, Becky serves as the Chair of the OU Healthy Campus initiative and she collaborates with the Dean of Students office as an academic conduct and Title IX hearing committee member and frequent Chair. She is a member of the OU School of Health Sciences Advisory BOARD and has been an adjunct faculty for the OU Communications Department and the School of Health Sciences. Becky is the Past-President of the OU Administrative Professional Association, Oakland's only non-bargained employee group. She was recognized as the Outstanding OU Administrative Professional of the Year in 2019.
Becky has a passion for student and employee success. She takes pride in the numerous collaborations she has fostered campus-wide and her ability to develop and implement programs and services that focus on creating a positive and healthy environment for the campus community. She looks forward to serving on the inaugural CMU College of the Arts and Media Alumni Advisory Board.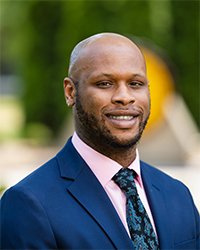 Danny McQuarters Jr.
Danny McQuarters Jr., M.A. serves as the Assistant Director of Diversity Education within the Office for Institutional Diversity, Equity, and Inclusion at Central Michigan University. His role is to realize the university's education goals and assist with providing oversight for institution-wide diversity education initiatives. Danny engages in community outreach, facilitates educational sessions, and coordinates with campus partners to put educational initiatives into practice.
Danny was born and raised in Kansas City, Missouri, and relocated to Mount Pleasant in 2016. He earned his bachelor's degree in communication studies and music performance at Cameron University in Lawton, Oklahoma. He is a proud graduate of Central Michigan University where he earned his master's degree in communication. Danny enjoys volunteering across Isabella County, writing, playing cello and piano, and gaming in his free time.
Linda Olejniczak
Linda Olejniczak is a dedicated and empathetic human resources professional with a genuine passion for guiding individuals. With a diverse background spanning multiple industries, including consumer products, professional associations, financial services, human resources, and professional sports and entertainment, Linda has consistently demonstrated her commitment to excellence and customer and member satisfaction.
Linda's educational background reflects her commitment to personal and professional growth. She holds a Master of Science in Human Resources Management/Personnel Administration and a Bachelor of Applied Arts in Journalism/Public Relations from Central Michigan University.

In Linda's current role she is the Director of Research and Events at ASE. ASE is a 120-year-old employer association in Michigan. Linda's latest role at ASE demonstrate her adaptability and expertise in diverse fields. As Director of Research and Events, Linda excels in identifying user issues, offering effective HR solutions, and enhancing member satisfaction. She is a master of planning and managing diverse events, both virtual and in-person, and is skilled in moderating online events that foster knowledge exchange.

She is passionate about guiding our younger generation in career development. We have entered a new era of work; it is important for young adults to prepare themselves for opportunities in a rapidly changing world. Young adults who don't know how to search for job opportunities, develop their professional brand, and networking skills will face challenges and missed opportunities. She truly believes that with the right support and guidance, young adults can develop the skills needed to succeed in life.

Linda and her husband, two sons and their labradoodle Mack live in SE Michigan. When she is not working, Linda enjoys spending time outside, reading, following Central Michigan University and University of Michigan sports, and attending events with friends and family.
Fire Up Chips!!!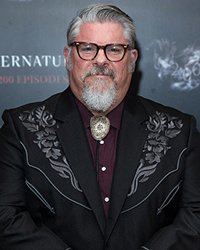 Philip Sgriccia
"Working in 'The ShowBIZ' is such a fun, crazy joy…I never take it for granted." Phil Sgriccia… Director, Producer, Editor, is known for work on such hits as Amazon's THE BOYS and GenV, as well as 14 seasons on Warner Bros hit SUPERNATURAL.
Phil got hooked on 'The Biz' at a young age, first running a Cable Television Station at a small High School in Northern Michigan. Three cameras, two tape machines, a production van, and nobody said "You can't do that." He shot and edited his first commercial at age 17 on half inch video tape. He also spent his nights at a local movie theater as its projectionist. The fuse was lit.
Attending Central Michigan University, Phil majored in Broadcast and Cinematic Arts, becoming a leader in the BCA program, helping start up NEWS CENTRAL asa director and graduating with BCA's highest honor in class.
Cameraman Phil then did stints in the industrial/corporate world at Dow Chemical, Midland, Michigan, then Broadcast Television in Grand Rapids Michigan at WZZM-TV an ABC network affiliate. shooting documentaries, news, and commercials. From there he moved to Chicago working as a Shooter/Editor for Corinthian Broadcasting, shooting and editing documentaries.
Hollywood made a call and Phil accepted. He shifted into editing full time, first with Telepictures editing news, documentaries, and publicity reels. Then an editing gig at Entertainment Tonight on the Paramount Lot, got Phil into the Editors Guild. He pushed into scripted Television first at Lorimar with the smash TV hit MAX HEADROOM. From the later 1980s on, Phil got into the pilot editor circuit, editing several pilots. Phil also edited hits like THE WONDER YEARS, MIDNIGHT CALLER, REASONABLE DOUBTS, and FREDDIE'S NIGHTMARES.
Itches need to be scratched, Phil was itching to direct. And as happens in Hollywood, the stars aligned when Phil started editing for veteran Producer Robert Singer on MIDNIGHT CALLER. Bob opened the door to directing, giving Phil his first directing gig, Phil jumped in head first. Since then he's gone on to direct LOIS & CLARK, THE NEW ADVENTURES OF SUPERMAN, HERCULES, XENA-WARRIOR PRINCESS, MIDNIGHT CALLER, SMALLVILLE, JAG, HACK, REVOLUTION and many more.
Phil has been working as a producer, director, and editor for close to five decades…still having fun, such a joy to be in this BIZ.
PS 11-1-2023
https://pro.imdb.com/name/nm0004223/credits
Clyde Sheets
A Michigan native, Clyde Sheets has worked in performance as a musician, director, producer, designer, and production manager. Sheets' pedagogical experience includes teaching set and lighting design at Interlochen Arts Academy; lighting at Grand Valley State University and Mills College; and production and stage management at San Francisco State University. Sheets' lighting designs have been seen in works of theatre, ballet, contemporary dance, and opera. As a lighting designer, Sheets has been nominated for or awarded several company and individual awards in the San Francisco Bay Area. His lighting designs for The Missing Generation and Boys in Trouble for Sean Dorsey Dance, both Isadora Duncan Dance Award-winning productions, toured the U.S. His lighting for Lizz Roman's Blue Floor Reflections was chosen for exhibit by the United States Institute of Theater Technology (USITT) for the Prague Quadrennial in 2011, where Sheets was a participating conceptual designer for the USITT installation. Sheets was a founding member of The Mad Dog Theater, an award-winning San Francisco band that wrote and performed original rock musicals. His career in music also includes the small label project Gimbo and several other groups as a singer, percussionist and turntablist. For Lizz Roman and Dancers, Sheets collaborated with cellist Alex Kelly to create live sound scores using found sounds, historic recordings and effects for the company performances, earning an Isadora Duncan Dance Award nomination for the show Cellground. In contemporary music and concert design, Sheets has worked with composers and ensembles from around the world as the production manager/lighting director of the Other Minds Festival. Past composers featured at Other Minds include Lou Harrison, Pauline Oliveros, Conlon Nancarrow, Philip Glass and Pulitzer Prize-winners Henry Brant and John Luther Adams. Musicians and ensembles include Dennis Russell Davies, Sarah Cahill, So Percussion, Kronos Quartet, Evan Ziporyn, and many others.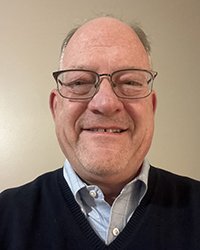 Joe St. Henry
Joe St. Henry is a proud 1988 graduate of the CMU journalism school. He has built a long career in marketing communications, public relations and journalism in Metro Detroit. He currently works for the Oakland County Department of Economic Development, managing the marketing communications function of the workforce development division and Oakland County Michigan Works! He previously managed communications for Lake Orion Community Schools. His career also has included senior positions with Heller Financial and several marketing communications agencies in Detroit, supporting clients in the automotive, manufacturing, technology and finance industries. In addition, St. Henry was editor of The Lake Orion Review and is a freelance business writer for The Detroit News. He is a longtime resident of Lake Orion, Mich.