Theatre: Acting and Directing
If you love to act or direct, you've come to the right place. Our theatre program presents some 25 productions a year, including mainstage shows, summer theatre, dance productions and studio theatre. Even as a freshman, you'll have many opportunities to practice your skills and get experience on stage and behind the scenes.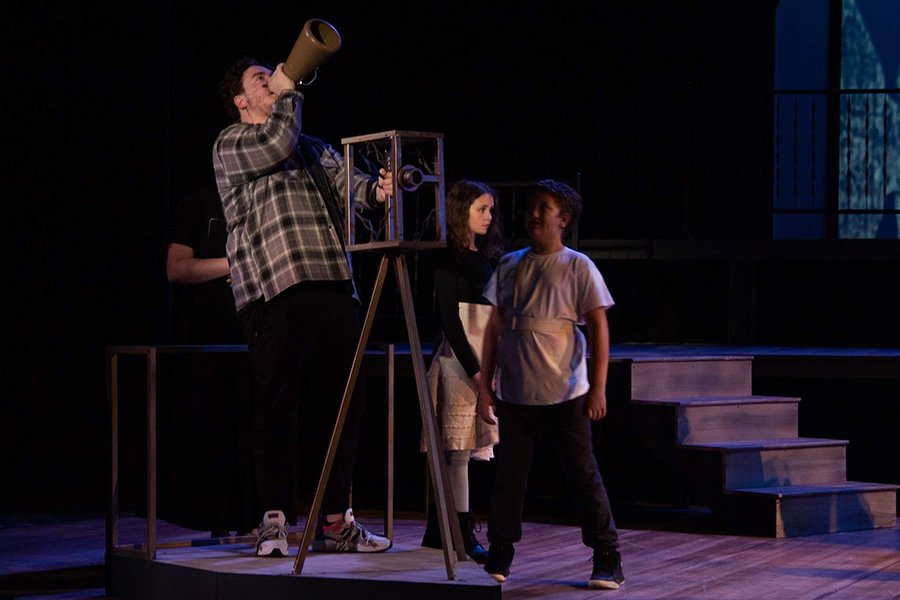 Our studio theatre series gives you the chance to experiment and try new things—from directing and acting to writing plays, designing costumes, and choreographing.
You'll perform in professional-grade spaces, including a 500-seat proscenium theatre, a versatile black-box theatre, a 200-seat round theatre and a recently renovated 75-seat theatre.
In small classes, you'll learn from expert faculty whose top priority is you. You'll also work with visiting artists who are directors, Fulbright scholars, playwrights and performers. In workshops and lectures, you'll learn about emerging concepts and new viewpoints.
Beyond the classroom, our touring summer theatre program gives you the chance to explore traveling repertory theatre first hand—while earning pay and college credits. Many of our students also compete in national conventions or take on internships with theatre companies across the country.