Photojournalism
Our photojournalism program focuses on practical applications that blend news value with the selection of photographs. You'll graduate from the program with concrete proof that you have what it takes to succeed as a professional photographer or photo editor, whether for a newspaper or an online news service.​
Your photographic and reporting skills, creativity and knowledge will be exemplified in the photographic portfolio you'll develop through the classroom theory and hands-on learning opportunities CMU's photojournalism program offers.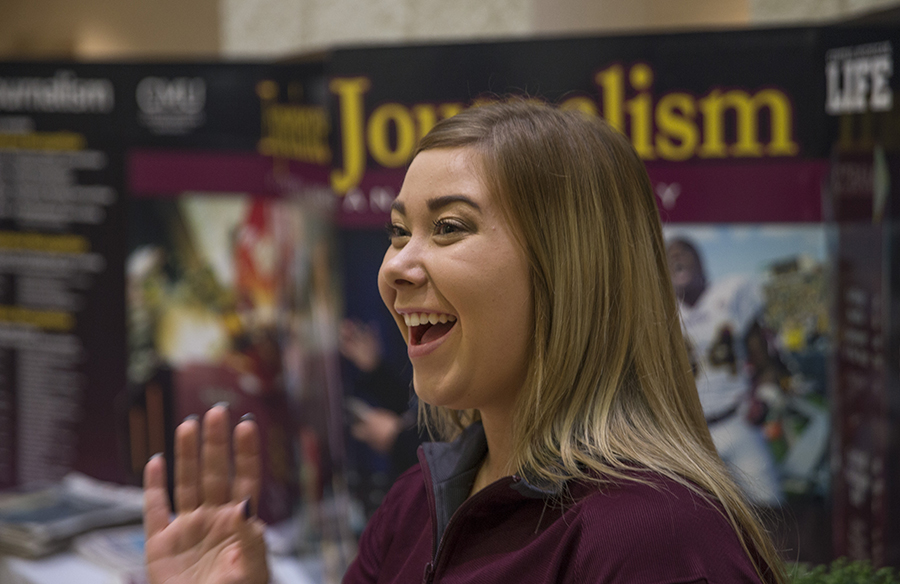 These career-building experiences are guided and provided through:
Faculty members who all hold advanced degrees - doctoral or specialized master's degrees - and have significant experience working for media organizations such as the Grand Rapids Press

and

The Bay City Times.

State-of-the-art computer labs equipped with the most advanced photo and graphic design software.

Internship possibilities with many local, state and national media and agencies that maintain a professional relationship with program faculty.

Potential college employment as a photographer and photo editor for either CM Life - the award-winning campus newspaper - or the department's online digital magazine.

Opportunities for involvement in professional organizations and student affiliates such as the Society of Professional Journalists, the Public Relations Student Society of America, the American Advertising Federation, the Central Press Photographers Association and the Michigan Press Photographers Association.
Class sizes small enough to provide individualized student-faculty interaction.