Theatre: Design and Technology
Make your mark behind the scenes. Our theatre and interpretation major with a concentration in design and technical theatre will prepare you for a dynamic career in theatre production, costuming, design, and beyond.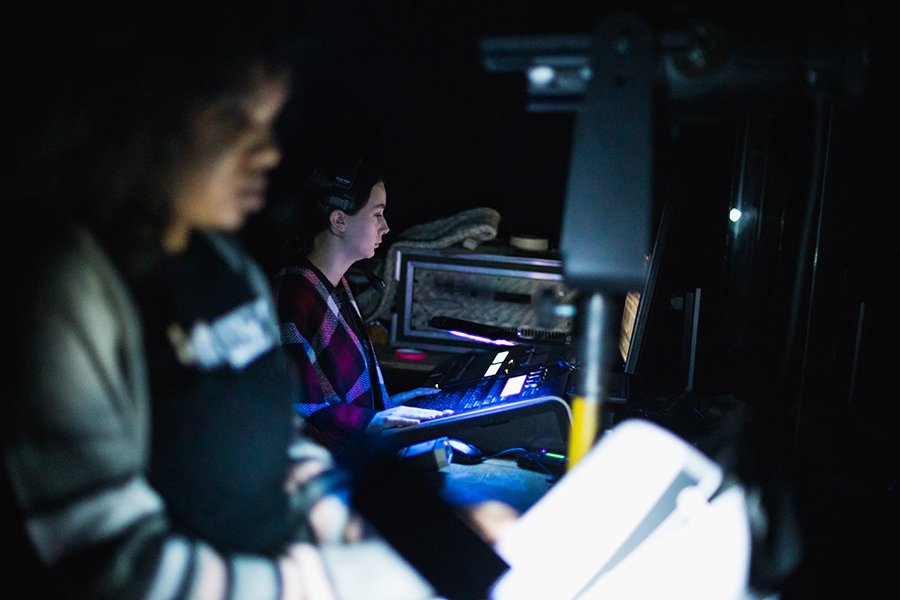 As a design/tech student here, you'll have extraordinary opportunities for real-world experience. We present some 25 productions a year, including both mainstage and studio productions. Whether you're interested in costuming, set design, lighting, or production, you'll find many ways to build your skills and gain real-world experience.
In the classroom, you'll work closely with experienced faculty and staff who go the extra mile to make sure you succeed. You'll also partner with guest artists who bring professional insights from the world of directing, acting, design and more.
Beyond the classroom, our touring summer theatre program gives you the chance to experience traveling repertory theatre first hand—while earning pay and college credits. Many of our students also compete in national conventions or take on internships with theatre companies across the country.