About the Department of Journalism
Accredited program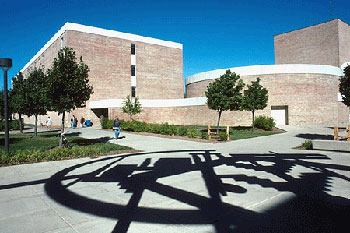 Our journalism program is nationally accredited, with majors in journalism and concentrations in photojournalism, advertising, and public relations.
You'll learn about the legal, historical, ethical, theoretical, and conceptual foundations of journalism. Through hands-on experiences, you'll improve your critical thinking, writing, research, and technology skills. You'll understand diversity issues and the role of professional journalists in advocating diverse groups.
​Mission statement
It's our mission to foster in students the skills, values, and practices associated with professional journalism and strategic communication; to further their understanding of how those attributes intersect with local, national,​ and global citizenship; to demand critical thinking; to challenge them to be the creators of and leaders in a constantly changing communication environment, and to fully engage with diverse audiences.
Goals

Provide students with a body of knowledge of journalism to understand the conceptual and theoretical foundations of journalism as well as the roles and responsibilities of journalism in local, national,​ and global societies.
Provide students with learning opportunities to master the skills required to succeed in the journalism profession.
Prepare students for a profession in which they are accountable to clients and the public for their ethics, service, and professional competence.
Prepare students to be culturally proficient communicators who can advocate for diverse teams.
Uniqueness of the journalism program
Your career-building experiences are guided and provided through:
Faculty members who are recognized for their professional and academic expertise.
Core courses focus on various aspects of journalism: mass communications, ethics and trends, gathering data and writing, doing multimedia productions, and understanding visual communication.
Supportive class environment with understanding of the different ways of thinking.
State-of-the-art facilities with the most updated graphic and publishing software.

Opportunities to work with CM Life, the award-winning newspaper for the campus community, and

Grand Central

e-zine.

Internships with state and national media agencies.

Involvement opportunities in professional organizations and student affiliates such as the Society of Professional Journalists, the Public Relations Student Society of America and the American Advertising Federation.