Entrepreneurship Institute Workshops and Events
Isabella Bank Institute for Entrepreneurship events are free to all CMU students. Pre-registering is encouraged but not required.
---
Mentoring and assistance
---
Professor John Gustincic
Mondays | 12 - 3 p.m. | Grawn 166
Wednesdays | 10 a.m. - 1:00 p.m.| Grawn 166
Fridays | 10 a.m. - 2 p.m. | Grawn 166
Get personalized help with your entrepreneurial journey. Entrepreneurship faculty member Professor Gustincic will be available each week Monday, Wednesday, and Friday for coaching. Flexibility outside the above hours is available, please email: gusti1j@cmich.edu to schedule a meeting that works with you.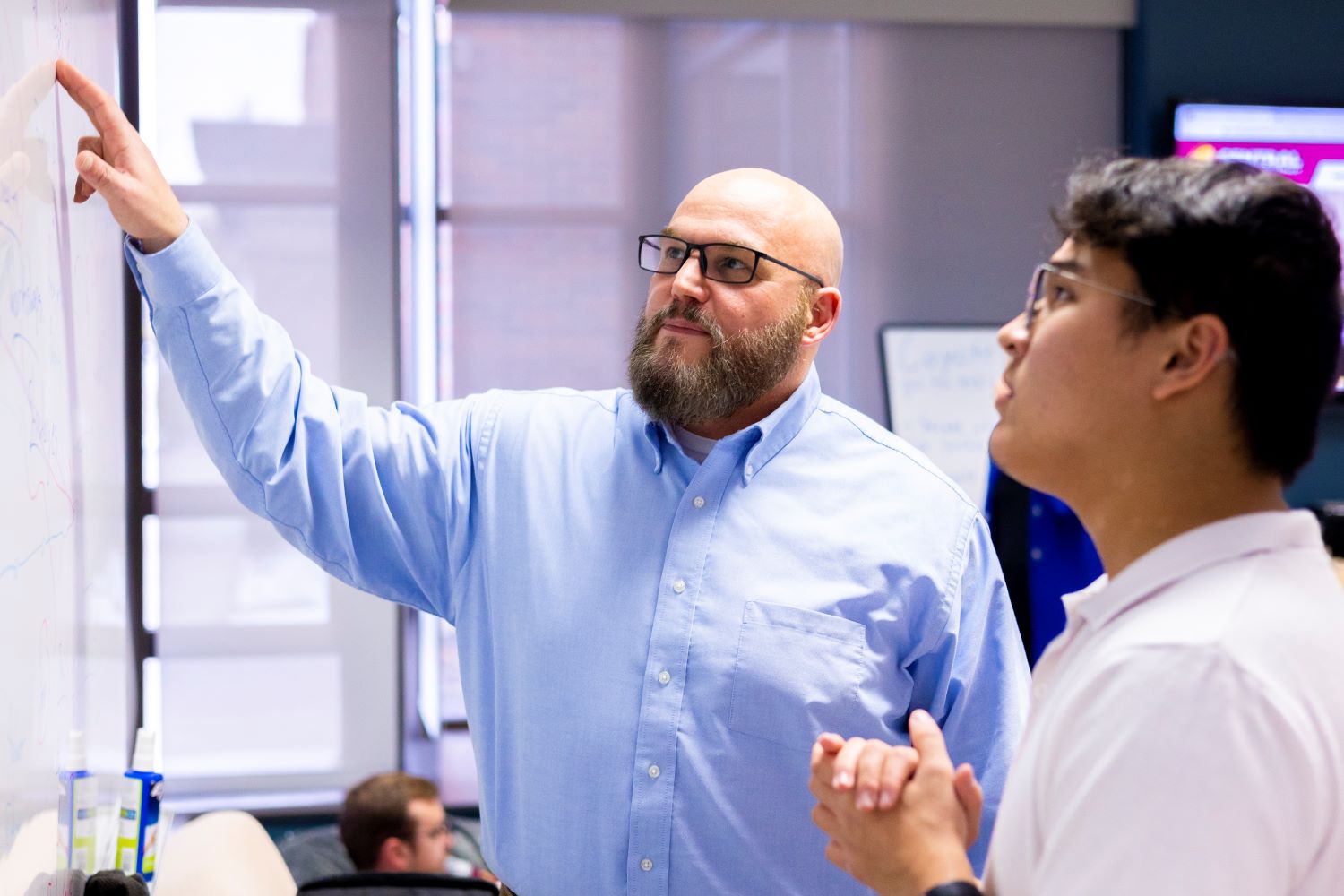 Entrepreneur-in-Residence: Casey Croad
Grawn 166
Founder and owner of Ignite Donuts and past NVC winner Casey Croad can be reached by individual appointment at croad1cc@cmich.edu.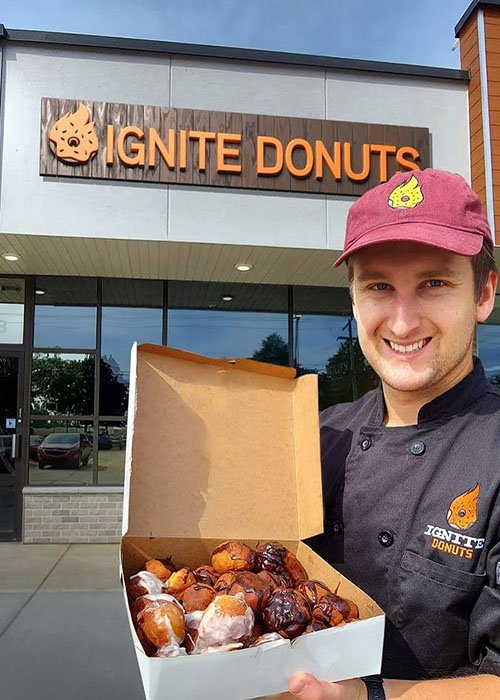 Tech Coordinator: Martin Bennett
Mon/Wed/Fri |1 - 3 p.m. | Grawn 166
Martin will be available in the Isabella Bank Institute for Entrepreneurship's IDEA Den space to assist students with the 3D printer and other technology tools. The IDEA Den's two 3D printers and cricut are available for student use. Stop by Grawn 166 to build and create!
Graphic Design Assistance: Building Your Business Brand
IBIE and the College of Arts and Media have teamed up to provide graphic design student support through the Design Bureau class led by Professor David Stairs. Design Bureau students will be able to assist you in building your business image and brand which includes but is not limited to: logos, color palette, website visualization, PowerPoint slides, banners, animations, kiosks, and general branding. This is a great opportunity to build a professional brand for your business. Wow the judges at the New Venture Challenge competition with your polished business brand, contact the Design Bureau today!
Please email Professor David Stairs to connect with a Design Bureau student team:
stair1dc@cmich.edu
The New Venture Challenge
Preliminaries |Tuesday, April 11 | 3 - 5:30 p.m. | Virtual
Finals | Friday, April 21| 1 - 8 p.m. | McGuirk Arena
The CMU New Venture Challenge is a competitive event for students enrolled across all colleges at CMU to develop their entrepreneurial mindset, learn business start-up techniques, and develop their business ideas.
Intent to compete form is due March 14!
---
Bootcamps and events
Registering for IBIE events is not required but recommended.
---
NVC Spring Bootcamp II
Day 1 – Networking Night
Thursday, March 23 | 5:30 – 8 p.m. | TBA
Networking, idea sharing, and learning. This is a social and networking setting that includes refreshments and dinner. Build connections with mentors, students, and work together!
Day 2 – Workshop Modules
Friday, November 24 | 10:30 a.m. – 4 p.m.| Grawn 100
Mentor Training: 10:00 a.m. - 10:30 am
Coffee with mentors: 10:30 a.m. -11:00 a.m.
Workshop segments: 11:00 a.m. - 4:00 p.m.
Students are welcome to arrive at 10:30 AM to enjoy coffee and donuts with the mentors. The workshop modules start at 11:00 AM and end at 4:00 PM.
Bring It Together workshop
Monday, March 27 | 5 – 8 p.m. | Grawn 166
Attend a session to work on your venture display for the NVC Venture Gallery and Showcase. Craft supplies and tools will be provided, please bring any materials you wish to use for your venture display.
Mentor meetup
Friday, April 7 | 12 – 2 p.m. | Grawn 166
Meet up with mentors for feedback and advice on your venture plan before the NVC preliminaries!