CBA Creative Services
CBA Creative Services offers a wide variety of marketing opportunities for CBA faculty, staff, and students. Whether it's designing an imaginative flyer for your next event or creating an engaging social media campaign about your program. CBA Creative Services is here to help you!
Display Screens
Have something you want to promote? We will post information on the digital displays around Grawn Hall for events, new programs, or other promotional purposes.
Display Request
Graphic Design
We offer graphic design assistance for events, programs, certifications, departments, etc. within the College of Business Administration.
Services:
Flyers, brochures, and event programs
Invitations, save the dates, and postcards
banners and posters
Logo and identity design
Other promotional materials

Graphic Design Request
Communications
We offer communication for marketing and announcement purposes.
Services
Social media posts on the CBA's Facebook, Instagram, LinkedIn, and/or Twitter accounts
News highlights published in CMU News
A feature in the CBA's Internal Newsletter
Other communication efforts
Communication Request
Photography
We are available to capture photos for future marketing materials.
Services:
Photographing CBA events
Photographing experiential learning activities
Faculty and staff headshots

Photography Request
Video Production & AV Support
We are available to produce videos for marketing purposes and event audiovisual support.
Services:
Recording CBA events
Create videos to promote programs, events, etc.
Audiovisual (AV) support for events
Other video production

Video & AV Request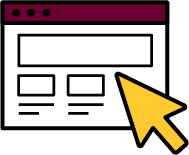 Website Updates
Coming soon.

MGR/­MULTIMEDIA PRODUCTION
Client Expectations
The creative services team will only proceed to work on a project with a detailed project request form.


The creative services team will only produce what is described in the project request form. Any further additions to the product scope will require a new project request.


The creative services team will only produce projects if:

Project requests are submitted by a faculty, staff, or student of Central Michigan University.


Projects are for the College of Business Administration i.e. departments, institutes, offices, or RSOs that support or are supported by the CBA.


Projects are the scope of the creative services team. If not, the creative services team will provide an alternative service. (i.e. a University Communications, Media Graphix, CMU Sign Shop)


The client breaches the agreement with the creative services team if:

The client exceeds the timeline stated in the agreement. (i.e. does not provide material by the stated deadline)


The client does not respond to communications from the creative service team in a timely manner.


It is the client's responsibility to approve proofs and check for errors such as spelling, wrong information, etc. All proofs will be sent to the printers after the client has signed approval of the final proof. The client's signature releases the creative services team from all responsibility for errors and omissions on final products.


The creative services team will follow Central Michigan University's brand and identity standards. This includes the University Communications approved CMU logo, university seal, action "c", college mark lockups, official colors, and typography.