Next-Gen Lab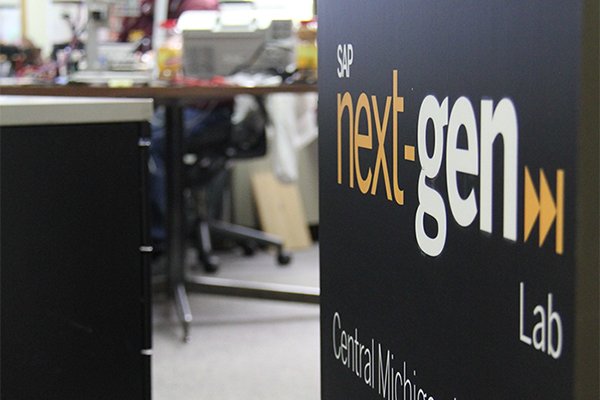 At our SAP Next-Gen Lab, you'll have the space to experiment, create and innovate with SAP software while working directly with the SAP company and its customers. You can research and design transformative updates that improve business efficiencies around the globe.
Resources
Our SAP Next-Gen Lab has four workstations that can fit up to seven students at a time. We also have state-of-the-art equipment and tools for you to use for innovating and prototyping.
Equipment
12 SAP ECC or S/4 HANA servers
8 laptops for student use
50" monitor for easy collaboration

3D printer to create parts and other necessary objects
Raspberry Pis (model 3 and 4), a small credit-card sized computer, used for computing and coding
Arduino Nanos, a compressed microcomputer that is used to control the functions of embedded systems.
3 Keysight oscilloscopes to test and display voltage signals
Various electronic components (breadboards, resistors, capacitors, transistors, etc.)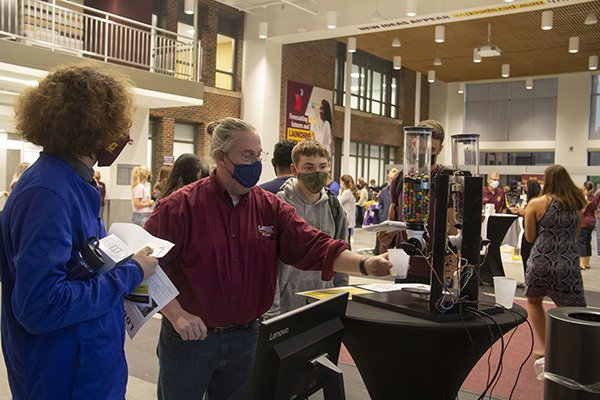 Measuring inventory levels
Our faculty and information systems students are currently partnering to build a system that will automatically measure the number of raw materials at each workstation on an assembly line and ensure that a factory never runs out of stock. If levels begin to drop, the system will connect to SAP to send out alerts to various departments.