In Memoriam 
Faculty are at the heart of everything we do at Central Michigan University. They go above and beyond to teach, guide and support our students. We especially remember those whose lives ended too soon. Their impact on our university will be memorialized by our students and faculty. We dedicate this page to their memory and the legacy they leave behind.
---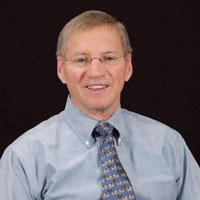 John Holton (Holt) Wilson (1942-2022)
Professor, Marketing & Hospitality Services Administration Department

37 years at CMU
Holt Wilson passed away on May 17, 2022.
CMU lost an iconic personality in the Marketing and Hospitality Department—Holt Wilson. Holt passed away in Midland on May 17th.

Holt epitomized the highest and best aspirations of the College of Business Administration. His service to the College was a blessing and his memory will remain a treasure to all those whose lives he touched.

Holt was inquisitive and thoughtful. A visit to his office would always raise more questions and prompt more reflection than either his students or his colleagues had anticipated. Undoubtedly, were he not on the tennis court, Holt was in his office. And he was indeed productive there!

Holt authored a leading textbook on business forecasting that enjoyed renown through six editions. Colleagues cited his scholarship well over five hundred times. He mentored countless graduate students, one of whom went on to earn the Maynard Award—the most prestigious award in research awarded by the American Marketing Association. Sparking intellectual curiosity in his students was something that came naturally to Holt.

This talent may have come in part from his own diverse educational background. Holt's undergraduate studies were in chemistry and economics. His graduate work was in statistics and his Ph.D. was in marketing and economics. This varied background led him to collaborate with colleagues from a broad variety of disciplines on an eclectic array of research topics. Holt's productivity was recognized over the years with a series of research awards that dot the halls of the Department of Marketing and Hospitality.

Holt earned the respect of both colleagues and administrators within the University. When challenging financial times hit the University, Holt was contracted to review the office of the President and critique administrative protocols that might advance the efficient operation of the University. This six-month long effort helped redirect operations and advance the logical operation of university. This spoke volumes of the respect that Holt had earned over his years of service to CMU.

Holt's curiosity was not limited to the academic realm. Holt was a world traveler and his adventures led him to places many of us only dream about.

In deference to health concerns, Holt retired in 2012. Yet he was such an unstoppable force so he inevitably returned to CMU and taught for another ten years. CMU is richer for that decision.

Holt was far more than a mere colleague. He had a picaresque smile, a deep sense optimism and a fierce work ethic manifest to anyone who visited the Department late in the day or on weekends. He was an inspiration to aspiring young faculty.

Holt touched our lives in many ways and for that reason, he will stay on our hearts forever.
---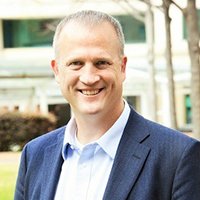 Jeff Thomas (1969-2021)
Chair & Professor, Entrepreneurship Department
Director, Master of Entrepreneurial Ventures Program
6 years at CMU
Jeff Thomas passed away on October 12, 2021.
CMU has lost a transformational personality and an academic giant. Jeffrey Thomas (52) passed away at his home in Midland on October 12th after a battle with cancer.
In the words of Irving Berlin, "The song has ended, but his melody lingers on..." Jeff Thomas assembled a metaphorical orchestra and conducted a symphony that has few parallels in the history of CMU. In six short years, Jeff conceived, designed, staffed, and launched perhaps the finest online entrepreneurship program in the nation. Jeff recruited nationally recognized scholars and an Emmy award winning entrepreneur to teach in the program. The Master of Entrepreneurial Ventures Pro-gram rose quickly to be recognized by several rating agencies to be among the best in the nation—including Study.Com who rated CMU #1 in the nation and BestColleges who rated CMU #9 in the nation.
Jeff was more than the unstoppable force that molded entrepreneurship education. As a lawyer (Harvard, class of 1997) and accomplished scholar (University of Michigan, class of 1991), he offered counsel, guidance, and enthusiastic support to colleagues and programs across the entire College of Business Administration. He drew upon his experiences teaching at Northwestern, Johnson and Wales, and Belmont Abbey, as well as his work in the private sector with IDS Financial, Jerue & Perkins (among other firms), counseling clients on private equity transactions and venture capital financing.
As a professor, Jeff drew upon his professional contacts to bring entrepreneurial leaders from across the country (such as Jeff Johnson of Nike and Louis Foreman, the founder of Edison Nation) to speak on CMUs campus, Keynote the New Venture Competition and build enthusiasm for business startups.
Jeff took the College of Business Administration to a place it never would have gone without him. He broadened our horizons and fired-up a generation of students who will no doubt go on to shape the future of business in the decades ahead.
He was so much more than a mere colleague. Jeff had a contagious smile, boundless optimism and a work ethic that was second to none. He was a resource for those with ethical and legal conundrums. He was perhaps CMU's most enthusiastic cheerleader. He was an inspiration to ambitious and aspiring young faculty. Without preaching he served as a model of leadership.
Yes, "The song has ended but the melody lingers on." That melody will stay at CMU for decades to come, and the strong entrepreneurship program that Jeff built will undoubtedly offer CMU students one of the best educational experiences available in the nation today.
Those who travel the high road of humility in academe are generally not bothered by heavy traffic. Jeff traveled quickly, accomplished much and it was undoubtedly his humility that, in part, enabled his accomplishment. He was always more worried about the outcome than the credit. His life end-ed far too soon and the credit he deserves will surely await him in the next life.
With his passing we send out heartfelt condolences to his wife Mary, his daughter Emma, and his extended family. We know heaven is the richer today.
---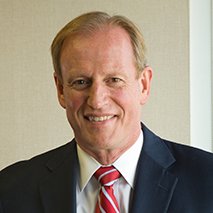 Douglas C. Iles (1960-2016)
Director, Personal Financial Planning Program
Department of Finance and Law
B.S.B.A. CMU
9 years at CMU
---
Doug Iles passed away on May 30, 2016.
A native of Saginaw, a loyal alumnus, and a natural-born educator, Doug Iles brought transformational change in the CBA's Personal Financial Planning Program and the lives of countless students. Moreover, his contribution to Central Michigan University went far beyond curriculum development and individualized student mentoring. Doug leveraged his considerable success in the world of finance to advance CMU—as a member of the CMU Development Board, Chair of its Investment Committee and also as Chair for the CMU Medical School Fundraising Committee.
Doug touched the lives of scores of students in a host of ways. He secured the Certified Financial Planning (CFP®) Board Certification for CMU's Personal Financial Planning Program—adding prestige to the degree all his students earned. In all of Michigan there are only three CFP® Board Registered Bachelor Degree Programs.
Doug started dozens of financial planning students into their careers. He organized the PFP program semi-annual Career Night, attracting prominent employers to campus each semester; he created a CFP® certification workshop or boot camp, delivered in May of each year, to prepare students to successfully take the CFP® certification exam; he mentored a student team that competed in the International Association of Registered Financial Consultants (IARFC) 2016 National Plan Competition in which they won second place.
Doug approached teaching with the same enthusiasm he had for life. This is manifested in the myriad of public comments made by his students. Consider the following excerpts:
"Professor Iles was by far the best professor I have taken at Central. He has established a very successful career and wants to help students create their own path. His classes were always interesting and you would not want to miss them".
"Best teacher I have ever had in my entire life, he inspired me to go into finance. I went to every class because I actually wanted to".

"This man would do whatever he can to help you. He expects a lot, but you will learn and be grateful for every bit of it".
"Because of the huge impact Doug had on me and what I learned from him, I changed my major to financial planning. I probably wouldn't have if Doug wasn't the great, caring, helpful person that he was. I honestly looked at him as my "academic father". The personal financial planning students at C.M.U. were lucky to have one heck of an awesome teacher. I will always remember Doug and I will always be thankful for the impact he made in my life".
Doug will be missed in so many ways. In the College of Business Administration, Doug gave students a glimpse of what a professional career is all about. He was driven to achievement; he modeled professional decorum; he was outwardly optimistic; he was nurturing to would-be majors and he was generous with his time. No doubt the many new Personal Financial Planners who are now in the industry will be modeling the behaviors they learned from Doug.
We will miss our friend, whose presence always brought a smile to our faces. He brightened the classrooms in which he taught. He energized the student organization he sponsored and he set the standard for all who will attempt to follow in his footsteps. His family and friends surely know that Doug touched the lives of hundreds of students and his legacy will live on for generations to come.
---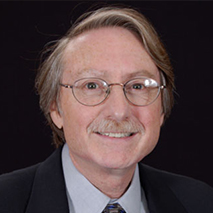 Dr. Robert Cook (1947-2014)
Professor of Logistics and Marketing
35 years at CMU
---
Robert passed away on November 7, 2014.
Dr. Cook taught in the Marketing and Hospitality Services Administration department from 1979 to 2014. He developed Central Michigan University's Logistics Management program and, under his careful guidance, it became one of the five largest programs in the United States.
Doc, as he was affectionately known, leaves a great legacy. He was an active and productive researcher throughout his career and the recipient of multiple teaching awards, including the prestigious CMU Excellence in Teaching Award (twice honored) and the Jerry and Felicia Campbell Endowed Professorship. He provided invaluable advice and assistance to his students and colleagues and was considered by many to be a significant role model. Bob's greatest impact was evident in the area of teaching and student mentoring, internship and job placement. Under his leadership, thousands of students were placed in lucrative positions in the fields of Logistics, Supply Chain Management and Marketing. Bob enjoyed his role as an advisor to the Logistics Management Council (LMC) Honor Society and to the Supply Chain Management Association.
The giving spirit of his father allowed Bob to earn his undergraduate degree, Master's Degree and Ph.D. at Michigan State University. Bob's father, Harold Cook, worked extra jobs so his son wouldn't have to work w​hile he attended MSU; it was important to him that his son focus on his studies. Bob fulfilled a promise to his father when he "paid it forward" and provided a full scholarship to a promising chemistry major student at his father's alma mater, the University of Missouri. Like his father, Bob was also a veteran, serving in the United States Army during the Vietnam War, honorably discharged with the rank of Sergeant.
Bob's wit, wisdom and positive spirit endeared him to faculty, staff and students alike. He will be truly missed by all.
---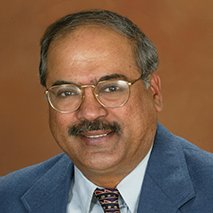 Dr. Kumar Palaniswami (1952-2012)
Professor and former chair of the Department of Management
28 years at CMU
---
Kumar passed away on December 23, 2012.
Kumar came to CMU by way of a diverse educational background. One that served him well as a faculty member and Department Chair:
Kumar earned degrees in:
Industrial Management
Electrical Engineering
Operations Research
Management Science
This diverse educational background gave him the knowledge base, skill and acumen to investigate a broad range of societal challenges across the course of his professional career. In fact it is a career of accomplishment—one that can barely be summarized in the 20 pages that represent the last curriculum vitae he prepared. Kumar's most recent work centered around United Nations Environmental Protection initiatives, yet earlier in his career he investigated:
​The onset of electronic commerce
Lean manufacturing
Food security
The use of artificial intelligence in business planning
and a host of other topics.

While at CMU Kumar established the Center for Supply Chain Management through extramural grant. That center offered and delivered consulting services to Michigan firms and spurred numerous Journal publications in the area of supply chain management for Kumar and his colleagues.
Kumar developed the relationship with Jawaharlal Nehru Technological University (JNTU). Since 2003, about 100 JNTU students have earned their MBA degree at CMU.
Last but certainly not least, Kumar served as Management Dept. Chair for 7 years (2000-07).
These were just a few of the big things that Kumar did—they tell us something about the legacy Kumar left. Yet often the smallest details give one the most heartwarming insight into a person's character.
Kumar fell ill some time ago. This past year work became a challenge. Were it not for the support of his family and his CMU family life would have been even more difficult. Despite his illness, Kumar was unfailing in his commitment to his teaching and his students. On good days and bad, Kumar would summon the energy necessary to prepare and deliver class. Last semester, health issues had him hospitalized. As soon as Kumar was dismissed from the hospital, he was on his way to class once again to shepherd his classes through the material necessary to assure that they were well prepared for their next class had a broad vision of the field of operations management.
Kumar's passing will leave a void in the lives of many. As the years go by the pain of his passing will lessen and we will focus our memories on the enduring charm of his character and impact he had on the literally thousands of students that he mentored.
​His family should know that Kumar's spirit will remain with us for years to come. In the words of Irving Berlin: "The song has ended, but his melody lingers on..."
---