Hall of Fame Inductees
2020 Faculty Inductee
Rosemary Prasad, Ph.D.
Department of Finance & Law
What you may not know is that academia has been part of her DNA almost all of her life. She met her husband Ben Prasad while she was an undergrad at the University of Wisconsin in the early 1960's. She put her college education on pause to raise a family – even delaying learning to drive until her 30's. Moving around the country from Wisconsin to Minnesota to Nevada and then Ohio – the life of a wife of an untenured professor-for-hire. Many of you have probably packed up a carload of memories and family members - and made this same journey in life as well.
Athens – and Ohio University – was a good place to settle down, establish roots. For her husband, it was the start of a full professorship career, for her it was the opportunity to raise now two children and become a part of a community of faith and friends and eventually push the "play" button back on continuing her own education. Twenty-plus years in Athens, one apartment and three different houses, and a bachelor's degree with honors in English and an MBA from OU. Finally, she earned her PhD in Finance from the University of Cincinnati – and it was off to Mount Pleasant and Central Michigan University.
Meanwhile, her husband was ready for his second chapter and a new home base at CMU as well. Their lives revolved around church, family, friends and CMU football, theatre and the University Libraries. Their academic lives were symbiotic in many ways – his was the life of research and writing, hers was aligned towards teaching and committee meetings. She has represented CMU as an instructor on military bases and foreign countries. She excelled at teaching. Acclaim from co-workers and students alike on being fair and even-handed; granting extra credit for showing school spirit. She once received a "hot tamale" badge from one of her students, on one of those rate-my-professor websites.
Finally retiring in 2011, her third chapter in life has brought her to world travel and a more direct impact to Mount Pleasant's community of needs. Even a pandemic could not stop her from Food Pantry work and a leadership role with the Mount Pleasant Rotary – she has continued her connections to family, friends and faith.
Watch Tribute Video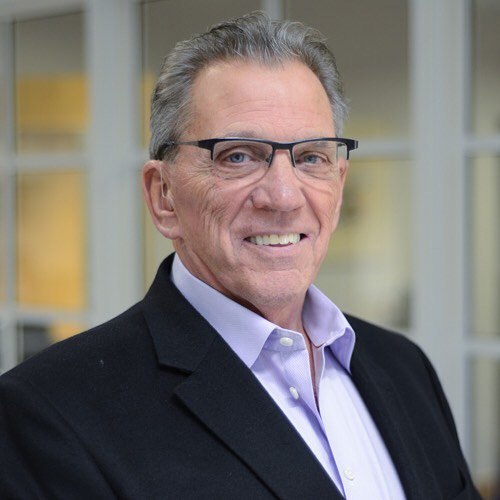 2020 Alumni Inductee
W. Sydney Smith '65
W. Sidney (Sid) Smith has a long history with CMU that traces back to growing up on Washington Street. His father, Woodward C. Smith, was a history professor at CMU and later became Vice President of Public Services. Smith Hall is named in his honor.
Business is in Sid's blood. He was born to be an entrepreneur. Long before being the CEO of Smith Equities, Sid started his first business as a child selling Kool-Aid on Washington Street for three cents a cup. His second business was in high school when he began washing cars for extra change. After marrying his wife Judy and graduating from CMU with a B.S. degree in business administration, Sid quickly discovered that a typical 9-5 job was not for him. In 1968, he began brokering newspapers with his father. But once the newspaper business began to dry up, he decided to try his hand in building apartment complexes. This is when he discovered his true passion, real estate, and founded Smith Equities.
Throughout the years, Sid has been an active member of the Mount Pleasant and CMU communities. He was elected Mayor in 1977, voted the Mount Pleasant Citizen of the year in 1993, and currently serves as Chairman of the National Charter School Institute. In 1999, Sid and Judy formed the W. Sidney and Judy French Smith Family Fund with the Mount Pleasant Area Community Foundation. The fund is used to support community gathering places and parks.
At CMU, Sid has served as the Chairman of the Board of Trustees in the 1990s and worked with former Governor John Engler to name CMU as the first authorizer of Charter Schools in the state. Sid also served on the National Campaign Committee, CBA Campaign Committee, Dean's Business Advising Council, and the College of Medicine Campaign Committee. In 2007, Sid received the CBA Distinguished Alumni Award and was honored with a Doctorate Degree of Commercial Science from CMU. In 2013, Sid and Judy received the Dick Enberg CMU Alumni Commitment Award.
Today, Sid and Judy continue to give back to the university. Together they have helped fund CMU's Medical School, Education and Human Services Building, and the W. Sidney and Judith French Smith Medical Scholarship.
Watch Tribute Video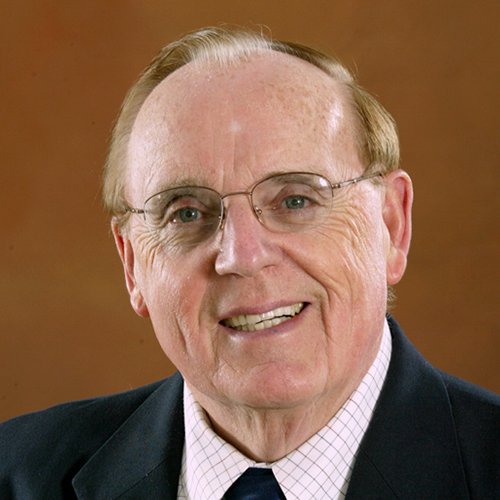 2018 Faculty Inductee
Richard Featheringham, Ph.D. '81, '84
Department of Business Information Systems
Dr. Richard Featheringham taught business communication and business writing for the Department of Business Information Systems at Central Michigan from 1971 through 2007.
He has given over 100 presentations on the national and international level and has researched and written extensively in the areas of business communication, business ethics, business information systems, and methodology for teaching. He has written over 5O research-based articles and has authored or co-authored 7 textbooks.
Dr. Featheringham received the Excellence in Teaching award from CMU, the Dean's Outstanding Teaching Award (CMU),the College of Business Ameritech Excellence in Teaching Award (CMU),and the Outstanding Educator of the Year Award from the National Court Reporters Association. Before coming to CMU, he received the Outstanding Faculty Member Award, Alumni Distinguished Teacher of the Year Award, and Outstanding Teacher in the College of Business Administration Award at Kent State University.
Dr. Featheringham has taught summer sessions at ten universities, including the University of Alaska, the University of New Brunswick in Canada, and Catholic University of America.
Watch Tribute Video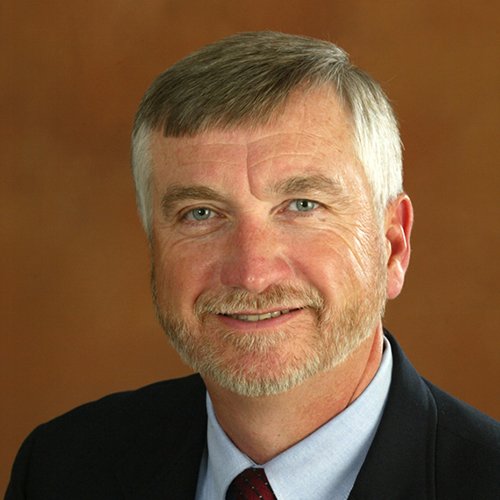 2017 Faculty Inductee
Daniel E. Vetter, Ph.D.
Department of Finance & Law
College of Business Administration Associate Dean
Dr. Vetter came to CMU from Drake University in 1987 as an assistant professor in the finance department. He received his PhD in finance from the University of Nebraska-Lincoln, his MBA from the University of South Dakota, his BA in business from Dakota Wesleyan University and his BS in Health Administration from Ithaca College.

He held numerous leadership positions in the College of Business Administration, including three years as interim dean, six as associate dean and 10 as senior associate dean. Before retiring, Dr. Vetter was the longest serving senior officer in CMU's academic division. He was instrumental in countless campus projects, committees and organizations. His involvement spans everything from contract negotiations, MBA Program Director, the creation of the Martha Seger Investment Fund, to service as president of the CMU chapter of Beta Gamma Sigma. Dr. Vetter was a project leader and principal investigator for the largest contract in CBA history – a $2.0 million dollar collaboration with Dow Chemical Corporation that led to the development of CBA's Lean Six Sigma green belt and black belt certification programs. He also guided the college through three rounds of accreditation as the lead accreditation officer. He has impacted generations of students, faculty and staff with his intelligence, creativity and steady leadership.
Watch Tribute Video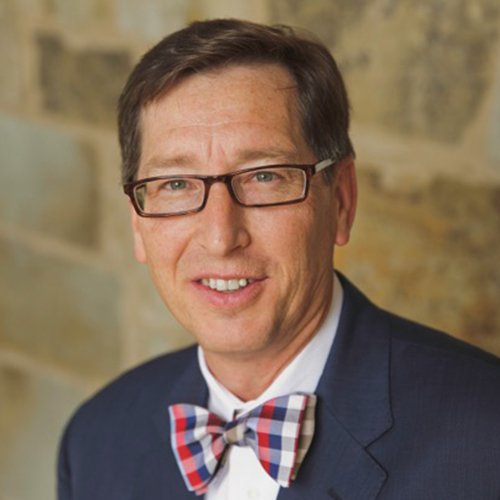 2017 Alumni Inductee
Jon E. Voigtman, '84
"CMU is where my course started. Everyone has that starting point. And I am proud to say mine was here." Jon Voigtman.
Jon graduated with a BSBA in Marketing in 1984. After graduation, he began his professional career at Electronic Data Systems and then started his finance career at Freddie Mac. He has also held positions with Ocwen Financial Corporation, HSBC Securities, Goldman Sachs, and Lehman Brothers. Currently, Jon serves as Managing Director and Senior Officer at RBC Capital Markets in the Bahamas. He joined RBC Capital Markets in 2007 where he was responsible for the performance and liquidity of a multibillion dollar US and Canadian investment portfolio. He has held several board positions including: the American Securitization Forum (the investment banking trade group), TrueCredit (now a TransUnion company), and Ocwen Financial Services.
Jon, along with his wife Terri, have long been loyal supporters of the CBA and CMU. He has provided transformational experiences for CBA financial students, with the Voigtman Family Endowed Scholarship, and students from all colleges and majors with his participation in the New Venture Competition as a finals judge. He was a keynote speaker at Dialogue Days and served on the CMU Advancement Board and CBA Business Roundtable. The Voigtman name is synonymous with generosity. Their name can be found across campus spanning numerous programs and departments.
Watch Tribute Video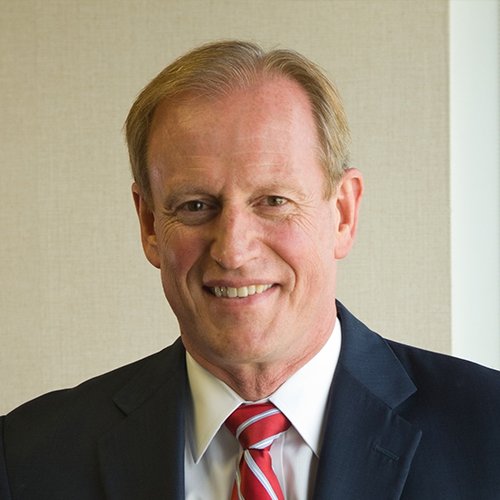 2016 Faculty Inductee
Douglas C. Iles, '06
Department of Finance & Law

The late Doug Iles began his career as a Merrill Lynch Wealth Management Advisor in 1981 and formed The Iles Group seven years later. Throughout his career, he was frequently recognized as one of Barron's top financial advisors.
Iles brought transformational change to the personal financial program at CMU and helped dozens of students start their careers.
He channeled his knowledge of the industry to secure a Certified Financial Planning® Board certification for the university's personal financial planning program — making it one of only three CFP® Board-registered bachelor's degree programs in Michigan. As a professor and dedicated mentor, Iles helped dozens of students excel in the classroom and launch successful careers.
"He was an incredible man. Not only did he see value in me and decide he was willing to spend time mentoring me, he carved out so much time for all of his students," Dan Ingles, a 2015 CMU alumnus, said of Iles. "He is the reason I went to work at Merrill Lynch."
Iles connected students with prominent employers attending on-campus financial planning program career events. He also developed and facilitated a CFP® boot camp to better prepare students for the CFP® certification exam. His guidance helped lead a team of students to second place at the 2016 International Association of Registered Financial Consultants National Plan Competition.
In addition to his many contributions directly to students and the personal financial planning program, Iles leveraged his success and knowledge to advance the university as a whole. He served a member of the Development Board, as well as chair of the Development Board Investment Committee and CMU Medical School Fundraising Committee.
Watch Tribute Video
2016 Faculty Inductee
David W. Underwood, '79
Forward-thinking. Entrepreneurial. Innovative. These and more describe the incredible career and achievements of Dave Underwood.
Underwood founded two companies — Integral Technologies and Exacq Technologies. His down-to-earth demeanor and business savvy helped shape the businesses from the ground up and earned both a place on Inc. magazine's list of the 500 fastest growing private companies in America.
"I truly love seeing something created from scratch," Underwood said of his career.
While Underwood and his partners sold Exacq Technologies in 2013, he remains active with the group. He also currently serves as the vice president and general manager of Johnson Controls.
Underwood's companies have employed hundreds of people. His teams have developed common products and technologies that many of us use today, including the first digital video recorder.
Underwood credits his success to the opportunities that were available to him as a student at CMU. His belief that a good education is an avenue to future success has led him to remain engaged with CMU and the next generation of business students.
As a Dow Corning Executive-in-Residence, Underwood has shared his business and entrepreneurial expertise with CMU students and faculty. He also lends his advice to students competing in CMU's New Venture Competition. In addition to his many contributions to the College of Business Administration, Underwood donated state-of-the-art technology from his companies to benefit CMU.
Watch Tribute Video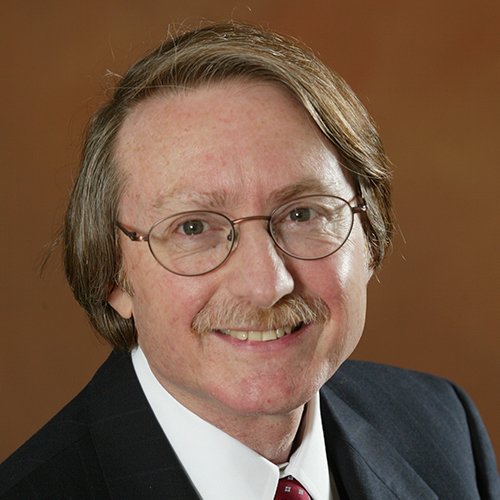 2015 Faculty Inductee
Robert L. Cook, Ph.D.
Department of Marketing & Hospitality Services Administration
The late Dr. Robert L. Cook was an influential and dedicated faculty member for more than 35 years.

Dr. Cook earned his undergraduate, graduate, and doctoral degrees from MSU where he met his wife and partner, Karen. With her help, he worked tirelessly to create one of the best logistics programs in the country, here at CMU.

A two-time winner of the prestigious CMU Excellence in Teaching Award and adviser for the Logistics Management Council and Supply Chain Management Association, Cook positively influenced thousands in his lifetime.

"Dr. Cook showed total dedication to his students by giving them a real-world classroom experience and helping them take the next step into their professional careers," stated Kenneth Cherry, '90, assistant professor of marketing and professional sales.
Watch Tribute Video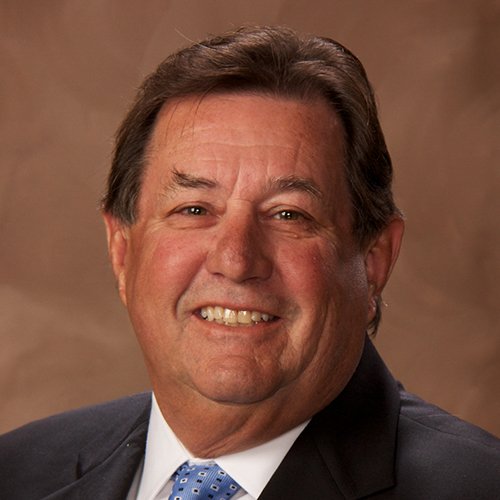 2015 Alumni Inductee
Michael F. O'Donnell, '70, '04
Michael F. O'Donnell has had a storied career and is consistently sharing his knowledge and achievements with the university's students, faculty and alumni. O'Donnell became a partner at Arthur Andersen within 10 years, then became head of it's World Oil & Gas Industry practice. In 2002, O'Donnell co-founded Protiviti. Currently, he is chairman of the board for Unitek Global Services. "As I think about my successes in the business world, it's not about the money I earned or the deals I was part of; it is all about the people. I was fortunate to have successes that allowed me to create job and career opportunities for many, many people," said O'Donnell, who in 2004 received an honorary doctor of commercial science degree from CMU. "CMU provided me a sound education, but it really taught me to do the best you can at everything you do."

Watch Tribute Video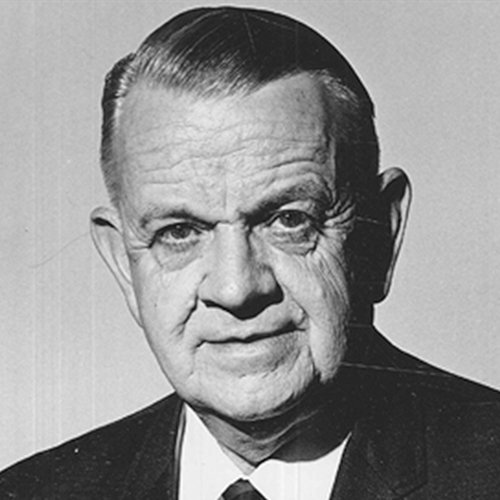 2014 Faculty Inductee
W. Lyle Whillhite, Ph.D.
College of Business Administration Dean
The late W. Lyle Willhite served as the first dean of what is now the College of Business Administration from 1960 to 1976. Willhite earned a bachelor's degree from the Illinois Institute of Technology and a master's degree and Ph.D. from the University of Illinois. During his tenure at CMU, programs expanded rapidly and the faculty increased in numbers. Part of his vision was to have Grawn Hall filled to capacity by business classes.
Under his leadership, CMU developed its Master of Business Administration program and began the task of preparing the then School of Business for AACSB accreditation. He encouraged the faculty to improve the quality and quantity of their professional writing, which led to their increased visibility leading to speeches and presentations throughout the country. While the accreditation came after his retirement, the groundwork he laid was instrumental.
Willhite was known for investing in students and was always there to help, regardless of the day or time. The Helen A. and W. Lyle Willhite Memorial Scholarship continues to help today's finance students.
"Dean Willhite was a terrific person and an excellent leader," said Dr. Richard Featheringham '81, faculty member emeritus.
Watch Tribute Video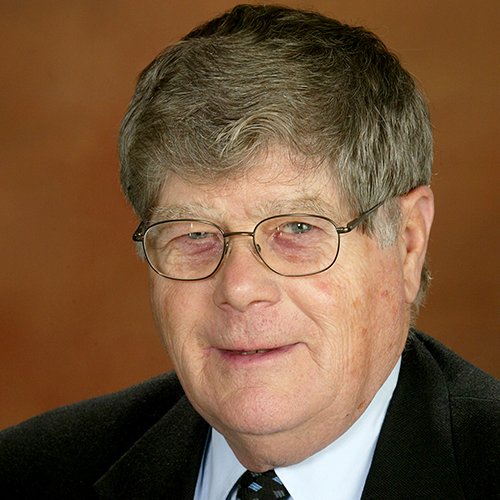 2014 Alumni Inductee
Alfred E. Cambridge, '56, '90
Al Cambridge and CMU have been linked since he began his collegiate career in the 1950s and the relationship continued throughout his professional career at Accenture Ltd., formerly Anderson Consulting. In the early years, Al helped clients install their first computer systems and was a key recruiter for CMU. He also was instrumental in the creation of the Arthur Andersen Professorship at CMU.
Cambridge has often been described as a man of the highest character, both personally and professionally. His career spanned nearly 40 years at Arthur Andersen where he served in a variety of roles, including 24 years as partner. With an eye for talent, Cambridge grew the practice significantly in both Pittsburgh and Cincinnati and recruited many successful fellow CMU alumni along the way.
His leadership, dedication and contributions of time, talent and treasure to CMU through the years have had a meaningful impact on students, faculty and fellow alumni. From assistance with curriculum revision, fundraising and speaking opportunities to serving on numerous boards and committees, Cambridge leads by example.
He has received numerous awards from CMU, including an honorary doctorate in 1990, the Centennial Award, CBA Distinguished Alumni Award and the Alumni Commitment Award.
"I always found Al to be a man of the highest character because he demonstrates leadership and stewardship while dedicating his time and application of skills to CMU," said Rodney Crawford '77, former colleague.
Watch Tribute Video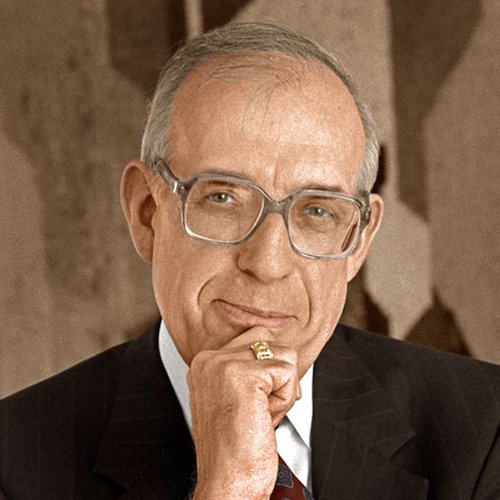 2013 Faculty Inductee
Leonard E. Plachta, Ph.D.
School of Accounting
College of Business Administration Associate Dean
College of Business Administration Dean
Central Michgian Unviersity President
Leonard E. Plachta, Ph.D., proudly served the university as professor, dean of the Collegeof Business and from 1992-2000 he was the 11th president of CMU. He was a man of integrity who had a heart for students and a passion for change. He led his department, college and university by practicing the very business principles CBA teaches. During his tenure as president he established one of the first leadership scholar programs in the country, expanded CMU's off-campus programs and advocated for improving medical services for the underprivileged in rural areas. A few of the most notable accomplishments during his time as dean was earning the Association to Advance Collegiate Schools of Business accreditation for both CBA and the School of Accounting and the creation of the Applied Business Studies Complex. CMU stands where it does today in large part due to the leadership and dedication of Leonard Plachta.

Watch Tribute Video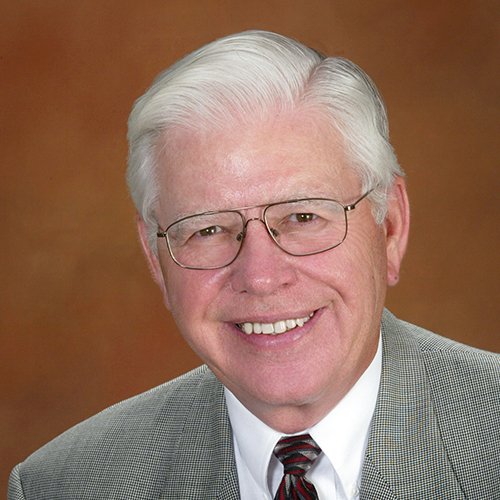 2013 Alumni Inductee
Roger L. Kesseler, '58, '89
Roger Kesseler, a successful business professional, is known for leading by example. He dedicated his entire career to The Dow Chemical Company, starting as a chief cost accountant in 1969 and rising to the rank of vice president by 1984. Roger has shown great passion and acumen for business and true compassion for humanity through years of dedicated service to The Dow Chemical Company, Central Michigan University and the citizens of Michigan. He received the international Beta Gamma Sigma Business Achievement Award and led many initiatives at CMU, including the CBA Applied Business Studies Complex, renovations of Park Library and the Education and Human Services Building, establishing the James C. Gillingham Academic Center at the CMU Biological Station on Beaver Island, and creating numerous scholarship opportunities. As a compassionate leader and innovative thinker, Kesseler continues to have a lasting impact throughout the mid- Michigan community.
Watch Tribute Video