High School ERPsim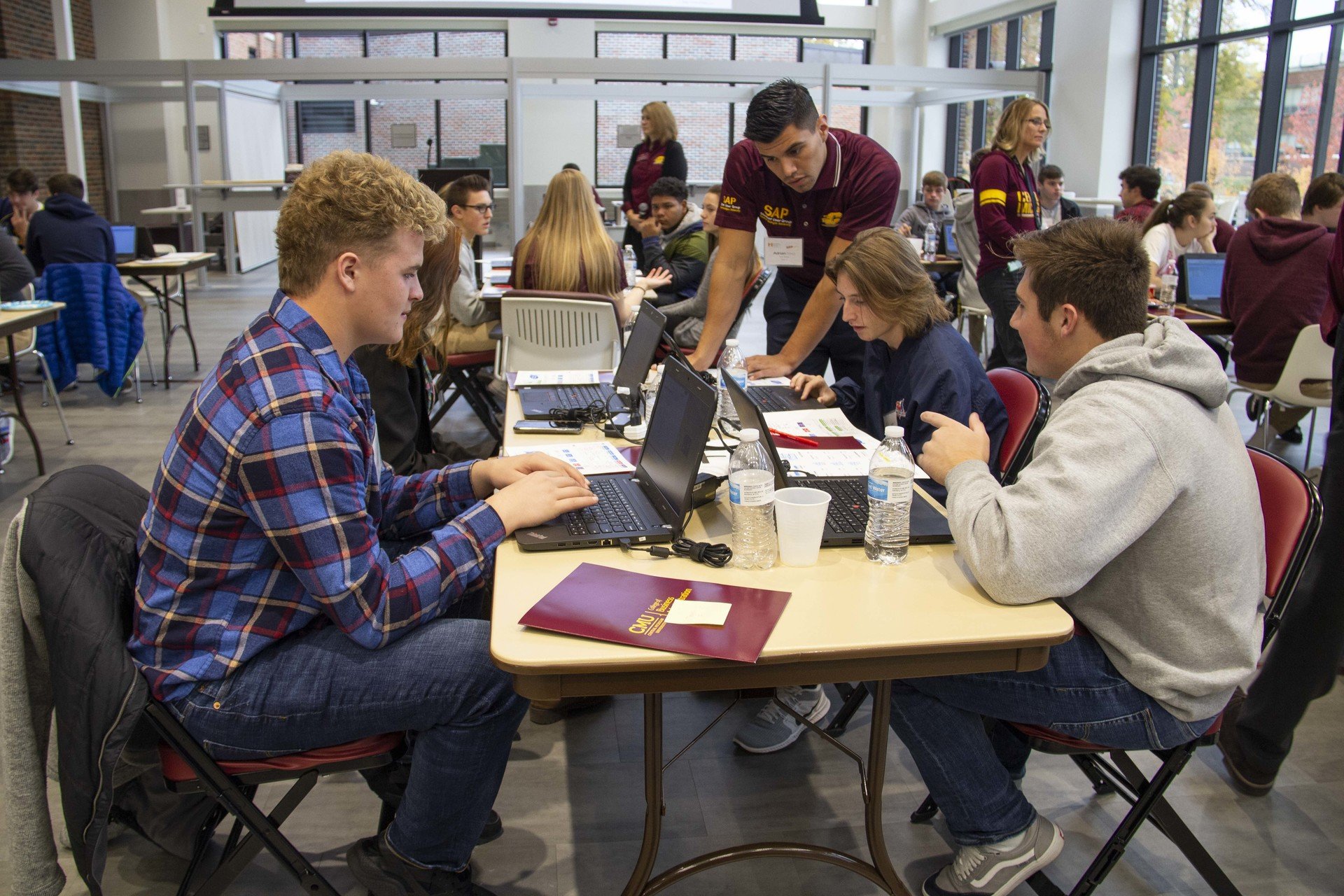 At CMU, doing is in our DNA. Our students encourage your high school students to think about business from a process perspective by enrolling in the High School ERPsim Workshop. By partnering with the SAP NextGen Young Thinkers program, we offer this free workshop to any high school in the state of Michigan.
By participating in a High School ERPsim Competition your students will:
Be introduced to the business processes.
Engage in a fun, interactive and simplified ERPsim game.
Be mentored by CMU students who are proficient in SAP.
Have an opportunity to win a scholarship to CMU.
Prizes
---
Each member of the winning team will receive a $500 scholarship to CMU's College of Business Administration.
Cost
---
High School ERPsim is completely free! All we ask is for you to provide your own transportation if you choose to visit our campus.
How to Join
Schools and organizations that are interested in having a High School ERPsim Competition can contact Stephen Tracy at tracy1sl@cmich.edu or Vishal Shah at shah3v@cmich.edu.