Implicit Bias Training
Are you looking to apply for or renew your licensure?
As of June 1, 2022, all professions licensed or registered under the Michigan Policy Health Code, except for Veterinary Medicine, are required to complete Implicit Bias training in order to apply for or renew your licensure, according to the Department of Licensing and Regulatory Affairs (LARA)'s Bureau of Professional Licensing with the State of Michigan.
We can help!
Our online training:

Satisfies Michigan requirements for first-time licensure and license renewal.
100% online and on your own time.
CME accredited for continuing education credits.
Qualifies for state continuing education credit hours (SCECH).
Is developed by our expert faculty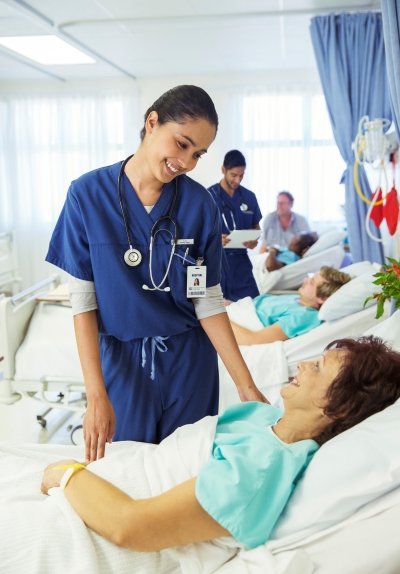 Implicit Bias Training for Health Care Providers
(2 hours)
$79.99 for 1 year
Register Now
Not sure which professions licensed or registered need to meet this requirement? The list includes:
Acupuncture
Athletic Trainers
Audiologists
Behavior Analysts
Chiropractors
Counselors
Dentistry
Genetic Counseling
Marriage & Family Therapy
Massage Therapy
Medicine
Midwifery
Nursing
Nursing Home Administrators
Occupational Therapy
Optometry
Osteopathic Medicine & Surgery
Pharmacy (Pharmacists, Pharmacy Technicians, etc.)
Physical Therapy
Physician's Assistants
Podiatric Medicine & Surgery
Psychology
Respiratory Therapy
Sanitarian
Social Worker
Speech-Language Pathology
LARA-compliant Implicit Bias Training
Our two-hour asynchronous online Implicit Bias Training meets the Michigan Licensing and Regulatory Affairs (LARA) requirements for health care professionals. Our program is also CME accredited and qualifies for SCECH hours, meaning that you will earn valuable continuing education credits while completing the training.
The Michigan Bureau of Professional Licensing now requires Implicit Bias Training for almost all healthcare professions. This means that if you're looking to get your license or renew your existing one, you'll need to complete the training. Our training covers all the required topics outlined in the new rule added to the Public Health Code – General Rules R 338.7004 Implicit Bias Training standards.
What you'll learn
You'll start by taking a pre-test and then explore the definitions of implicit bias, the historical impact of implicit bias on marginalized individuals, and explore interventions to reduce bias in your work and community settings. You will engage in problem-solving through discussion posts, explore the definition of implicit bias, and apply the concepts to real-world examples. After you finish the course, you will take a post-test as required by the state of Michigan.
Implicit biases have a significant impact on the quality of health care provided to patients and can contribute to disparities in health outcomes among different patient populations. By completing our Implicit Bias Training, you'll be equipped with the knowledge and skills you need to recognize and address implicit biases in your own practice. This will help you to provide better, more equitable care to all of your patients, and ultimately improve health outcomes for everyone.
Why choose CMU?
This 100% online program is perfect for busy healthcare professionals who need the flexibility to learn at their own pace. With asynchronous learning, you can watch the training video on your own schedule without having to worry about attending an in-person or live session. The training is developed by CMU faculty, so you can be sure that you're getting the highest quality training available.
Whether you're a new or renewing applicant for licensure or registration, our Implicit Bias Training is the perfect choice. So why wait?
Sign up today
!
Additional faculty-developed courses