Quality of Life Room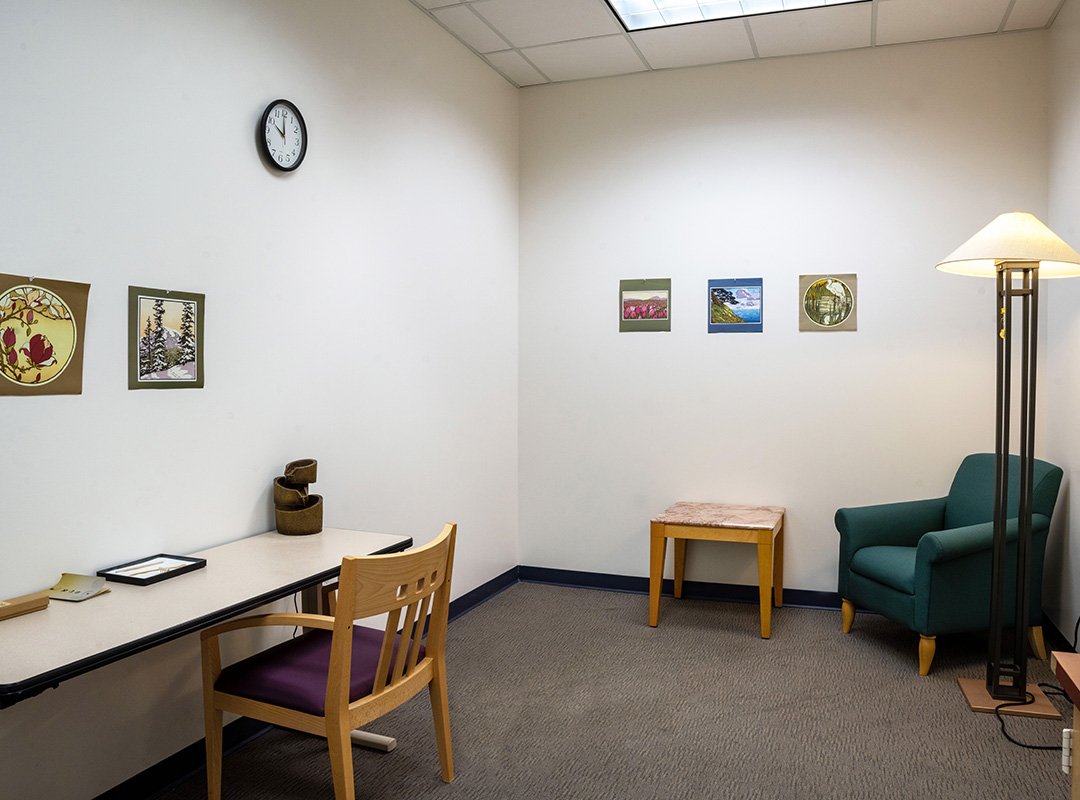 The library's quality of life room is on the 3rd floor - room 351. It serves a variety of needs including:
Nursing mothers/lactation
Prayer/worship
Meditation
Reflection
De-stress
a lounge chair
standing lamp
worktable
---
Room use information:
Central ID access is required at all times for entry.

The room is intended for use by individuals, with an exception made for nursing mothers.
Available on a first-come, first-served basis

Drinks are permitted in approved containers only. Food is not allowed in
this room.
Please do not alter the room layout or bring in extra furniture.
Please lock the thumb lock on the door after you enter. This will indicate to staff that
someone is in the room.
Please do not leave the room unattended. The library is not responsible for any lost or
stolen items.
When leaving, please turn off the lights and ensure the door is completely closed.

The room must be vacated 30 minutes before the library closes.

Policy violations may result in loss of room privileges.