Quality of Life Room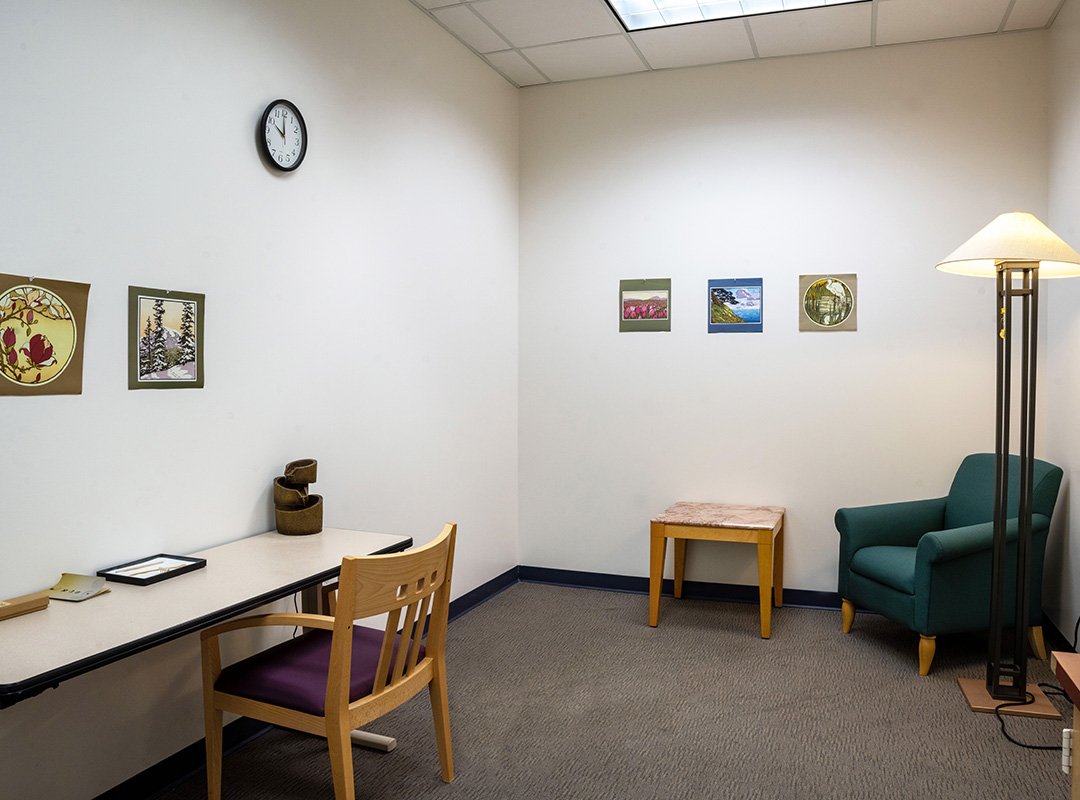 The library's quality of life room serves a variety of needs. Examples of usage include:
Nursing mothers/lactation
Prayer/worship
Meditation
Reflection
De-stress
This room is not intended for meetings, breaks, meals, naps, or work/office space.
Room use information:
A valid CMU ID or CMU Libraries card is required for checkout.
The room is intended for use by individuals, with an exception made for nursing mothers.
Checkout is for 1 hour, with no renewals. Back-to-back checkouts are
not permitted.
Two simultaneous reservations are allowed in seven days. Please make
reservations in person at the 2nd Floor Library Services Desk or by calling 989-774-3114.
Drinks are permitted in approved containers only. Food is not allowed in
this room.
Please do not alter the room layout or bring in extra furniture.
Please lock the thumb lock on the door after you enter. This will indicate to staff that
someone is in the room.
Please do not leave the room unattended. The library is not responsible for any lost or
stolen items.
When leaving, turn off the lights, lock the door with the key, and return the key to the 2nd Floor Library Services Desk.

The room must be vacated, and the key returned 30 minutes before the
library closes.
Policy violations may result in loss of room privileges.