Nolde Lecture Series
The goal of the Colonel William B. Nolde Lecture Series is to promote the importance of leadership both in the Military and in American society as a whole. The series is named in honor of COL William B. Nolde, former CMU Military Science Professor who was the last official casualty of the Vietnam War.
CPT Byron Nolde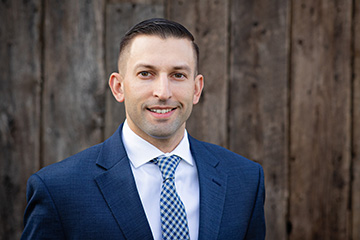 Thursday, December 8, 2022
3:30-4:30 p.m.
Central Michigan University
Opperman Auditorium, Park Library (open map)
Open event flyer (PDF)
Guest speaker Byron Nolde presents "Organizational Leadership – You are the Culture." Nolde is a Captain in the U.S Army and an Assistant Professor of Military Science at St. John's University Army ROTC. He is a 2012 graduate of Central Michigan University and the grandson of Col. William B. Nolde.
Have you ever wondered how you as an individual and leader both consciously and subconsciously affect an organization's culture? Are you curious to learn about the evolution of an organization and how managers implement change? If so, please join us as U.S. Army Captain Byron Nolde shares his perspective on the various influences on an organization's culture.
Admission is free and open to the public. For more information, call the Department of Military Science and Leadership at 989-774-3049.
Past speakers

COL Brent A. Clemmer
"Vignettes from the past, stories from a Company Grade Officer with lessons for today – with additional thoughts on CST success from a former Commandant"
Wednesday, November 10, 2021
COL Warren Sponsler
"Leadership and Opportunity in a Modernizing Army"
Thursday, October 29, 2020
Brigadier General Brian S. Eifler
Thursday, November 14, 2019
LTC (Ret) Steve Kenyon
"Our Great American Army -- complemented in three components: Active, Guard and Reserve"
Wednesday, November 14, 2018
LTC (RET) Thomas G. Louzon
"Desert Shield & Storm from an Armor Company Commander's Point of View"
Wednesday, November 15, 2017
COL (Ret) Nelson E. Modrall
"One Army Officer's 24-year Career Path: From CMU Army ROTC Cadet to Colonel, USA"
Wednesday, November 16, 2016
BG (Ret) Michael C.H. McDaniel
"Chivalry and the Modern Warfighter"
November 4, 2015
Mr. Terence Moore
"The Value of ROTC in the Civilian World"
January 21, 2015
COL (R) John M. Hinck
​"Being Smart is Your Best Weapon"
January 29, 2014
CPT (Ret) William R. Talcott
"You Will Receive More Than A Commission"
September 4, 2013
Ret. Brigadier General John E. Leatherman
"Effective Leadership"
March 13, 2012