Connect the world. Make history.
The Department of World Languages and Cultures, the Department of History and the Cultural and Global Studies program welcome you to the new Department of History, World Languages, and Cultures. Our new department home is on the third floor of Pearce Hall, with primary offices in Pearce 305.

All of the faculty members you know and love are part of the new department, along with all of our undergraduate and graduate programs. We offer majors and minors in History, Public History, Spanish, French, and German, as well as certificates in Spanish Translation, East Asian Studies, African and African Diaspora Studies, Latin American Studies, and American Indian Studies. We're also developing new programs and courses that rely on our expanded array of teachers and scholars with expertise in essential cultures, history, and languages from the United States and around the world.
We hope to see you soon, online or in-person, as we work together to connect the world and make history.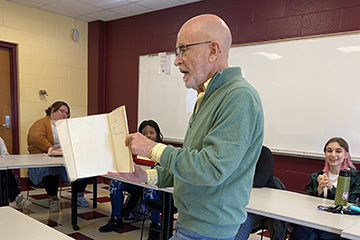 Jett W. Whitehead visited Professor Robert Fanning's Advanced Poetry Workshop to display rare books, including signed first edition books and broadsides by famous poets.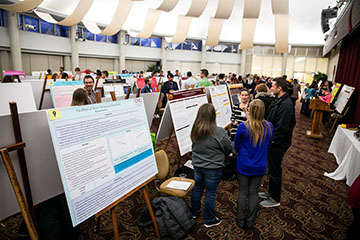 2022 Fall Annual Psychology Capstone Research Seminar poster session for PSY 385: Applications of Research Methods
The Organization for Autism Research Peer Education Grant was recently awarded to AnnMarie Bates, Master SLP Clinical Educator, and Dr. Danny Drevon, Director of the CMU School Psychology program.