About
The College of Liberal Arts and Social Sciences is an intellectual, creative and inclusive community at the heart of the university. We are dedicated to furthering understanding of the human condition and to preparing students to engage with the societies and cultures in which we live.
Dean's Welcome
We Make the World a Better Place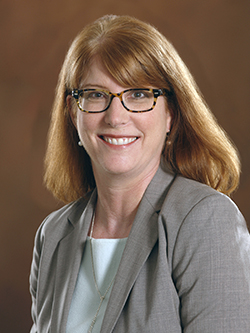 Whether you want to make a difference in your community, explore other cultures, or discover solutions to global and community issues, we have the place for you and the faculty to help guide you. Our faculty members are outstanding contributors to their fields and serve as mentors to our students
In addition to classroom instruction, you'll have opportunities to select from learning in research laboratories, schools, community organizations, government offices, libraries, historical sites, and through hands-on field assignments, internships, service-learning projects, or study abroad programs.
Our graduates gain skills they can apply to a diverse set of careers and graduate degrees. Our alums are influencers in their fields and include teachers, lawyers, politicians, social workers, counselors, writers, curators, researchers and consultants.
Our students learn to think critically, communicate clearly and solve complex problems—skills that will prepare you for careers, leadership and engaged citizenship. I'm excited to have you join their ranks.
Marcy Taylor, Ph.D.
Interim Dean of the College of Liberal Arts & Social Sciences
Mission
Our mission is to develop compassionate and engaged scholars who understand the human condition, communicate effectively, and appreciate the diversity of ideas and cultures in the world, in pursuit of meaningful lives and fulfilling careers.​
Enduring Principles
To achieve our mission, we are guided by the following principles. We strive to:
Pursue disciplined inquiry into ideas and values that grow out of the human experience.

Support diversity and intercultural understanding at the university and in the community.

Develop ethics and integrity in our students and in the community in which we serve.

Promote the value of a liberal arts education in all courses of study.
Encourage interdisciplinary programs, projects and events which promote understanding of our complex modern world nationally and internationally.
Promote excellence in research and creative activities by faculty, students and staff.

Develop partnerships and collaborative ventures which enhance cultural awareness, the natural environment, health and well-being, social responsibility, and economic sustainability.

Collaborate with other colleges and units at Central Michigan University and external partners to advance our mission and guiding principles and those of the university.

​The Role of the College in University Education​

In order that students may become more thoughtful citizens in our diverse society and more active participants in our changing and interdependent world, the college will help them to develop:
Strong writing and speaking skills.
Abilities to think clearly and critically.
Abilities to use technology in support of lifelong learning.
Familiarity with their intellectual and cultural heritages.
An understanding of social, psychological and political environments; and an appreciation of other peoples and cultures.
Read our Strategic Plan