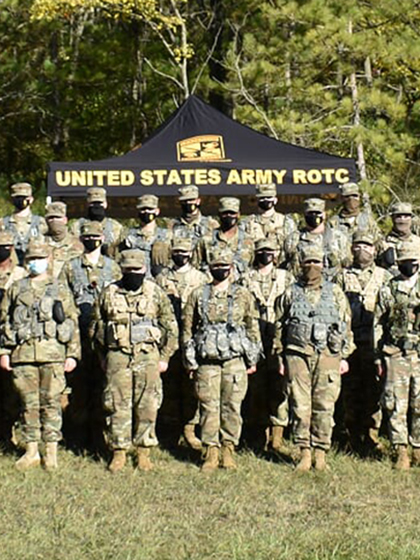 Department of Military Science and Leadership
The Army Reserve Officers Training Corps (ROTC) is a diverse and adaptive organization focused on developing America's future leaders. Whether your goal is to one day commission as an Army officer or simply pursue our unique leadership-focused minor, you're going to leave with the values and skills necessary to be a leader wherever your future takes you.
Our mission and partner institutions
Central Michigan University offers an Army ROTC program unlike any other. Utilizing challenging courses and motivated instructors, cadets are given the tools they need to be ahead of their peers both in and out of the classroom. Our curriculum is fun, challenging, exciting and relevant.
Our dedicated instructors embody the Army​'s seven core​​​​ values and commit themselves wholeheartedly to shaping you into the leader needed by the military and/or in a civilian career while giving you all the resources you need to discover and expand your leadership potential.
Those students interested in receiving a commission as a United States Army officer are eligible to earn two-, three- or four-year full-tuition scholarships. Moreover, those awarded scholarships receive up to $600 in textbook money each semester in addition to a $420 monthly stipend for living expenses.
We are headquartered at Central Michigan University, and we maintain satellite programs through Ferris State University, Alma College, Saginaw Valley State University and Northwood University, where students can also enroll in the Central Michigan University Army ROTC program.

Welcome to the Chippewa Battalion!
Department of Military Science and Leadership | Finch Fieldhouse 111 | 989-774-3049 | Email CMU ROTC
Choose the Army ROTC program option that best matches your interests and goals.
Army ROTC (Reserve Officers Training Corps) is the best leadership course in the country and is part of your college curriculum. During class and field training, you will learn firsthand what it takes to lead others, motivate groups and conduct missions as an officer in the Army. Additionally, we are proud to offer an obligation-free academic minor in military science and leadership open to all CMU students.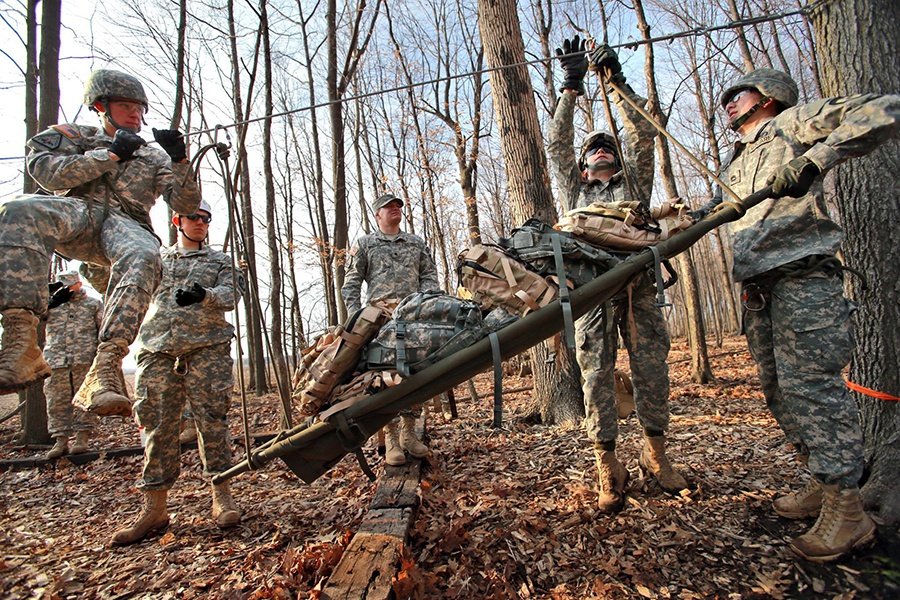 Special Feature
Field Leaders Reaction Course
Comprised of 10 different obstacles, the Field Leaders Reaction Course tests participants mentally and physically.