Center for Learning through Games and Simulations
Announcing Rising Waters

Rising Waters by Scout Blum is a cooperative board game about the 1927 Mississippi Flood. The game is built around area control, set collection, and variable player power mechanics where players experience life through the lens of African American plight. In the game, you will confront two forces - racism from white landowners and the power of nature. Persevere by drawing on your community's courage and strength from your family, church, music, farming, and education. Can you manage the rising waters to stay alive? Sign up on Kickstarter and follow the CLGS on Facebook and Twitter to get updates.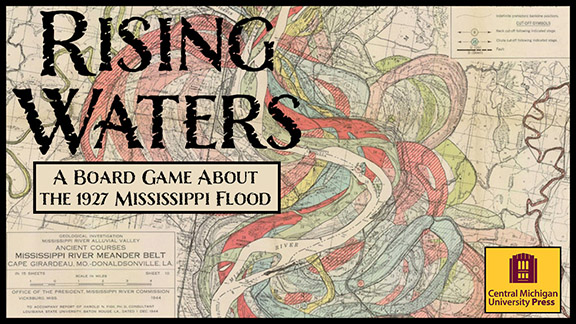 Gen Con inspired dragon deck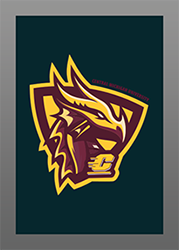 To celebrate Central Michigan University's fourth year of participation in Gen Con, the Center for Learning through Games and Simulations at CMU is cosplaying as CMU's original mascot, the Dragon! And now you can get a limited edition deck of fantasy playing cards bearing our new dragon design.
Show your CMU pride and get your dragon deck today! Fire up chips! Proceeds from deck sales go to support the mission of the Center for Learning through Games and Simulations at Central Michigan University.
Game Design Thinking Minor
The Game Design Thinking Minor offers students an interdisciplinary approach to the study of games and game design. Drawing upon several disciplinary approaches from across the university, it is structured to allow students to explore and apply the principles of good game design to a broad range of potential career options. Contact the Center for Learning through Games and Simulations for more information or to declare the minor.
Certificate in Applied Game Design
Central Michigan University's Center for Learning through Games and Simulations (CLGS) and Gen Con are partnering to bring you courses in applied tabletop game design – game design for your workspace and your playspace. Industry experts team with academic experts to create online synchronous courses where most of the time is spent engaged in active learning, interaction, and collaboration with your instructors and classmates. Courses use the Gather.town platform for meeting and playing. This is a non-credit bearing course and certificate.