Interdisciplinary minor
The interdisciplinary Women and Gender Studies minor helps you to understand the ways gender shapes behavior, history, and social and political institutions. ​Gender identity organizes our lives, defining the roles we are expected to fulfill and who we are expected to become at home and in the workplace. Built around a commitment to social justice, our program offers you the opportunity to examine intersections of gender, sexuality, ethnicity, race, class and nationality, and to design a career path that combines knowledge of oppression and social inequality with valuable critical thinking, advocacy, communication and problem-solving skills.
The women and gender studies ​minor is open to all Central Michigan University students. It requires 21 hours of coursework. We also encourage you to join student organizations and societies such as Feminist Leaders on Campus, Sexual Aggression Peer Advocates (SAPA), Spectrum, and Transcend.
For more information about the Women and Gender Studies minor, please email our program director Dr. Ted Clayton. If you'd like to join our mailing list, email the Women and Gender Studies Program.
Women and Gender Studies Minor
The Joyce Henricks Paper Prize in Women and Gender Studies
Named for the Women and Gender Studies program's founder, Dr. Joyce Henricks, the WGS prize honors excellent undergraduate work in the field. Submissions may take the form of a research paper or a creative endeavor that represents an original connection to the study of Women and Genders. The applicant does not have to be a WGS minor. The student should also submit the course assignment and/or criteria given by the professor.
Award Amount: $250
Deadline: April 2024

Giving opportunities
Thank you for considering a gift in support of the Women and Gender Studies program. Gifts fund the annual paper prize, special research projects, workshops, conferences, guest speakers or other activities.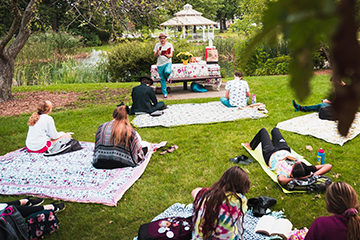 Annual Walt Whitman Marathon a favorite among students, faculty, community.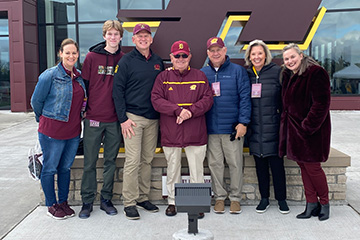 An Army general whose journey started at CMU will lead a discussion about a leadership style that relies on adapting rapidly changing conditions.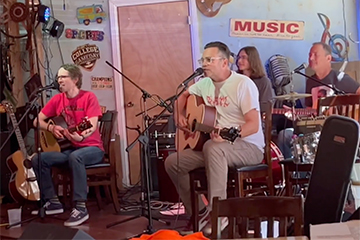 Rock band featuring English Department professors fills local restaurant