College of Liberal Arts and Social Sciences Alumni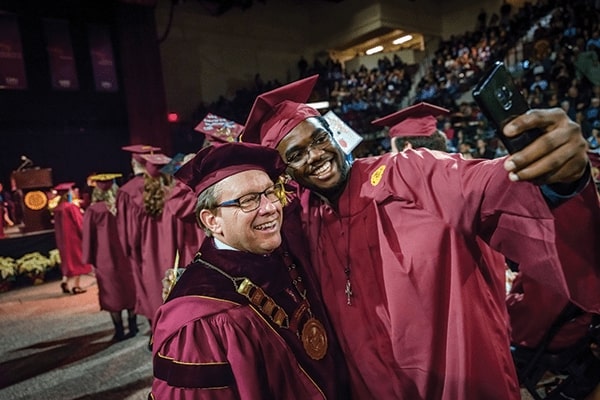 The college experience doesn't have to end when you flip the tassel. Stay connected with the College of Liberal Arts and Social Sciences, and lend your knowledge and experience to strengthen our programs and opportunities available to current students.
Visit campus as a guest speaker in our classrooms.
Nominate successful alumni for a CLASS Award of Distinction.

Learn more about ways to give

to the many programs and scholarships within the college.



Attend university and college events.

Contact us

To learn more about ways to be involved with the college, please email Josh Adams, Manager of Recruitment and Community Relations, or call 989-774-3341.
Ways to give
We are grateful for the many alumni, faculty, staff and friends who have chosen to make financial contributions to support our students and faculty. Your gift will assist the college and our departments by providing funding for scholarships, special research projects, workshops, conferences and guest speakers, to name a few.
To make a gift, please contact the CLASS Dean's Office at 989-774-3341 or visit the university's online giving form.