Scholarships for Incoming Freshmen in Liberal Arts and Social Sciences
Michael R. and Carol Reno Scholarship for Academic Excellence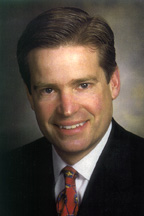 Funded through gifts from Michael R. and Carol Reno. Michael received a bachelor's degree from CMU in 1973 and a master's degree from CMU in 1980. He is the president of IXL Glass Company.
The scholarship is awarded annually to one incoming freshman student, as funding permits, who plans to attend CMU and indicates a desire to major in one o​f the academic departments within the College of Liberal Arts and Social Sciences. The scholarship is non-​renewable.
To be eligible, applicants must:
Be an incoming freshman.
Be a primary resident of the state of Michigan.
Have a preferred minimum 3.5 GPA and/or composite ACT of 24 or higher.
Submit one letter of recommendation from a high school teacher or counselor.
Briefly describe what you plan to major in and why you are deserving of this scholarship.
Application process: Email class@cmich.edu for more information or to apply for this scholarship.