Annual Reports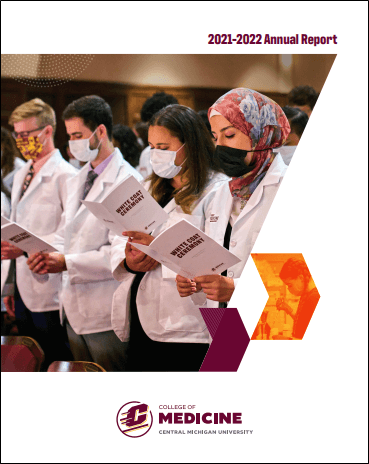 The CMU College of Medicine produces an annual report each year to update external community partners and stakeholders, current and prospective students, and CMU employees on our progress during the prior academic year.
This year's report celebrates the College of Medicine milestone of graduating more than 500 physicians, highlights the college's outstanding education and research activities, and showcases the many ways the college continues to fulfill its mission.
Hard copies are available by contacting CMU College of Medicine communication team at cmedmarcom@cmich.edu.