Mission, Vision and Values
Mission
The Central Michigan University College of Medicine educates diverse students and trains culturally competent physicians to provide comprehensive health care and services to underserved populations in Michigan and beyond. Our faculty, staff and graduates advance health and wellness through exceptional education, innovative research, quality patient care and strategic collaborations to improve the health and wellbeing of individuals and communities.
Vision
We will realize our bold vision by producing future generations of well-trained physicians, developing new solutions from innovative research, improving access to high-quality health care and forging strategic partnerships to build thriving communities and better lives for all people in Michigan.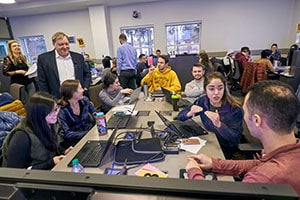 Education – By preparing physicians for the future through the delivery of excellent medical education and clinical training, more people have access to quality health care. Students and residents receive the academic foundation necessary to advance their knowledge, critical thinking skills, clinical competence and professional development.
Research – The College's foundational and clinical faculty foster research initiatives to advance science and improve individual and community health outcomes. Students and residents develop a strong sense of discovery, which leads to scholastic contributions.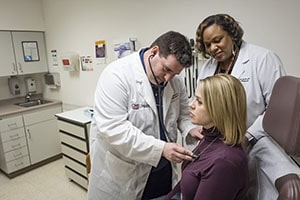 Clinical Care – Through accredited medical and residency programs, renowned faculty and state-of-the-art medical facilities, learners will develop the skills needed to deliver evidence-based, patient-centered care with respect and empathy. The health care services we provide contribute to improving individual lives for populations served.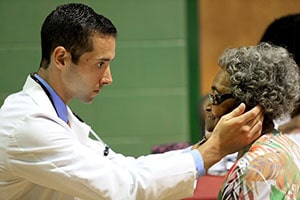 Social Impact – In collaboration with clinical and community partners, our state and the cities and towns in which we live, teach and care for patients are healthy and vibrant because of shared commitments to social responsibility. Together, we work to improve health care, wellness and economic outcomes by taking action to develop new, inclusive and progressive solutions.
Values
Integrity | Respect | Empathy | Excellence | Inclusiveness | Social Responsibility | Innovation