Great Lakes Bay Region
Central Michigan University College of Medicine | Graduate Medical Education
Life in the Great Lakes Bay Region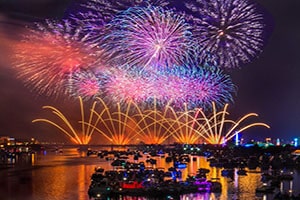 Located in the heart of Michigan, the Great Lakes Bay Region is one of the state's most exciting places to live, work and play. With bustling cities, small-town communities and plenty of things to do, the Great Lakes Bay Region has something for everyone. Get out there and explore!
Mount Pleasant
Enjoy a close-knit collegiate feel in a town that offers activities and attractions you need while pursuing your medical education.
26,000 permanent residents,
Quaint downtown shops with local owners, plus your favorite major retail stores.
15 parks with miles of bike paths and trails for hiking and biking.
Canoeing, kayaking and tubing on the 80-mile Chippewa River.
Easy access to all that Pure Michigan has to offer.
Soaring Eagle Resort with fine dining, top-rated concerts and a water park.
Five golf courses.
Saginaw
Enjoy the attractions and amenities of a big city and a small-town feel with vibrant activities and attractions while completing your medical education or residency training.
Explore beyond
With daily bus service to and from Chicago, Detroit, Lansing, Grand Rapids, Bay City and Midland, you'll find it's easy to discover other cities and connect with area airports and Amtrak trains to visit home.