College of Medicine Research
Investigating significant diseases and regional relevant health issues
The College of Medicine was founded in 2009.
Our medical research efforts began in 2012, and are young and growing.
The College is devoting significant resources and effort to continue recent success and expand research activities – with a particular emphasis on issues important to people in our region.
Our efforts include basic, translational, clinical and public health areas of research to investigate issues with significance to advance scientific discovery and improve community health and wellness.
Our faculty investigate important aspects of medical research with the potential to contribute to new discoveries in medicine while training medical students and resident physicians in proper research methodology. CMU students and residents develop a strong sense of discovery, which leads to scholastic contributions and improved educational outcomes.
Research activities are supported by federal funding including the National Institutes of Health, national organizations including the American Heart Association, state sources including the Michigan Health Endowment Fund, and foundational support including the Arnold P. Gold Foundation.
Areas of focus
Some of the key areas our researchers are working on include:
Neurodegenerative diseases (Alzheimer's, Parkinson's, Huntington's).
Diabetes and heart disease.
Cancer.
Opioid abuse.
Women and infant health.
Mosquito- and tick-borne disease.
Inherited and acquired mitochondrial disease.
Regional public health community education and outcomes projects.
Our facilities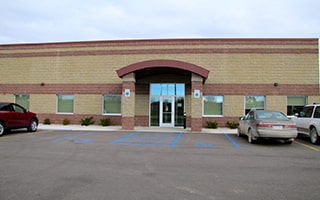 In the area of basic and translational research, Central Michigan University constructed a 12,600 square-foot, state-of-the-art research facility for its College of Medicine faculty on its Mt. Pleasant campus. The facility opened in June of 2013 and houses eight College of Medicine faculty. The laboratories are designed to conduct bio-medical research in an open concept environment culture, while pursuing projects that will contribute to groundbreaking discoveries in medicine. They house a shared cell culture facility and a small rodent vivarium, as well as common shared molecular and cellular biology equipment.
Two of our faculty are collaborators in the neuroscience program and are housed in the Health Professions Brain Research and Integrative Neuroscience (BRAIN) Center. The BRAIN Center is equipped with cell and live animal imaging equipment, and shared resources to study behavior. It is supported by a vivarium. Mosquito work is conducted by a College of Medicine faculty member in the recently opened Biology building.
Clinical research is conducted by faculty at CMU Health in Saginaw and in Mount Pleasant. CMU Health in Saginaw provides a large diverse outpatient population from a largely underserved urban area.