Clinical Sites
Our community-based program provides diverse clinical training opportunities for residents in Saginaw, Michigan. CMU Residents gain clinical experience at CMU Health clinics and at regional health care provider locations throughout the Great Lakes Bay Region.
CMU Health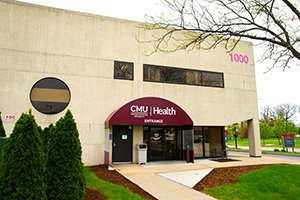 CMU Health is the academic health care system of CMU College of Medicine, with approximately 70 renowned faculty physicians and more than 130 resident physicians and fellows in training providing care for patients across northern and Mid-Michigan. With locations spanning the Great Lakes Bay Region, CMU Health is improving access to quality health care in Michigan with an emphasis on serving medically underserved populations. Our learners train at three CMU Health locations in Saginaw. Internal Medicine, Family Medicine and Obstetrics and Gynecology residents care for patients at our main primary and specialty care clinic, while General Surgery residents Family Medicine residents care for patients at our stand-alone surgery and family medicine clinics.
Clinical training partners
Covenant Healthcare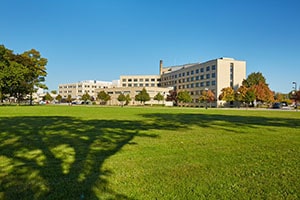 Covenant Healthcare is the largest, most comprehensive health care provider in the Great Lakes Bay Region, serving 20 counties across northeast and central Michigan. Covenant offers a range of services from high-risk obstetrics, neonatal and pediatric intensive care, to acute care including a Level II Adult and Pediatric Trauma Center, cardiology, oncology, orthopedics, and robotic surgery. Covenant is also a critical access hospital for seven community hospitals in Michigan's thumb region and in central Michigan.
Learn more about Covenant HealthCare
Ascension St. Mary's Hospital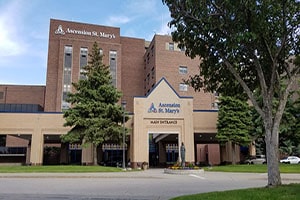 Ascension St. Mary's Hospital is part of Ascension, who has been serving Michigan for over 140 years. Ascension is a faith-based healthcare organization dedicated to transformation through innovation across the continuum of care. As one of the leading non-profit and Catholic health systems in the U.S., Ascension is committed to delivering compassionate, personalized care to all, with special attention to persons living in poverty and those most vulnerable. In Michigan, Ascension operates 15 hospitals and hundreds of related healthcare facilities that together employ over 20,000 associates. Across the state, Ascension provided over $272 million in community benefit and care of persons living in poverty in fiscal year 2018.
Learn more about Ascension St. Mary's Hospital
Regional clinical training affiliates
Aleda E. Lutz VA Medical Center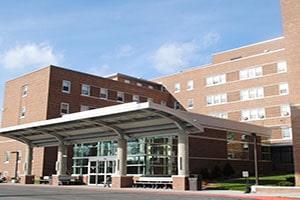 Since 1950, the Aleda E. Lutz VA Medical Center has been improving the health of the men and women who have so proudly served our nation. We consider it our privilege to serve your health care needs in any way we can. We are currently providing service to more than 36,700 Veterans living in the Central and Northern 35 counties of Michigan's Lower Peninsula.
Learn more about Aleda E. Lutz VA Medical Center
Great Lakes Bay Health Centers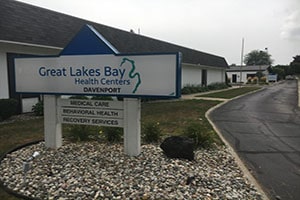 Great Lakes Bay Health Centers is one community health center umbrella made up of 28 locations throughout the Great Lakes Bay region and beyond in 16 different counties. Most locations are set up to serve medically underserved populations, but our doors are open to anyone regardless of insurance or lack of insurance. Our federally qualified community health centers around Michigan offer a wide range of comprehensive high-quality medical care, dental care, and behavioral health care to over 54,000 patients.
Learn more about Great Lakes Bay Health Centers
HealthSource Saginaw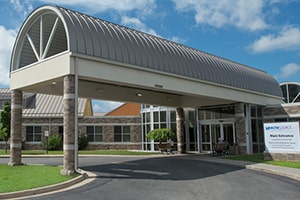 For more than 80 years we've been a healthcare focal point in Saginaw and surrounding communities. HealthSource Saginaw has changed and transformed to meet the needs of those we serve – from tuberculosis patients in the 1930s…to those seeking long-term care or recovery from surgery, debilitating illness or injury, chemical dependency, or mental health issues today. We are a rehabilitation/recovery hospital. There is no one like us in the region offering the scope of services from short-term care to a lifetime of care.