CMU Medical Education Partners
Improving Health Through Medical Education and Training

Graduate Medical Education in Saginaw

The Saginaw, Michigan medical community has been committed to enriching graduate medical education (GME) and research in the Great Lakes Bay Region for more than 70 years. Today, CMU Medical Education Partners and its three corporate members – Central Michigan University and teaching hospitals, Ascension St. Mary's and Covenant HealthCare – uphold a long-lived tradition of serving patients and learners in the region as a premier academic medical center. After engaging in GME for several years, in 1968, the three hospitals operating in the city of Saginaw partnered to create Saginaw Cooperative Hospitals, Inc. In 2011, the two remaining hospitals – St. Mary's and Covenant HealthCare – added CMU as the third corporate member, forming CMU Medical Education Partners (Partners).

First established in 1968 as Saginaw Cooperative Hospitals, Inc., the entity was a partnership between the three hospitals operating in the city of Saginaw at that time. In 2011, the organizations collaborated with CMU, Ascension St. Mary's and Covenant HealthCare to become CMU Medical Education Partners.

A 25-year affiliation agreement signed by CMU, Ascension St. Mary's and Covenant HealthCare in 2020 provides a vision for comprehensive educational programs that will enhance medical services and public health initiatives, while providing a pipeline of physicians for the region for years to come.

Training Excellent Physicians for Michigan

Through collaborative efforts with the CMU College of Medicine, Partners is responsible for eight residencies and two fellowships, which are home to almost 150 learners. Our residency programs are accredited through the Accreditation Council for Graduate Medical Education, with Podiatric Medicine and Surgery accredited by the Council on Podiatric Medical Education. The CMU College of Medicine, which is accredited by the Liaison Committee on Medical Education, was established in 2009 to prepare diverse and culturally competent physicians, focused on improving access to high-quality healthcare in Michigan, with an emphasis on medically underserved populations.

A team of approximately 70 physician faculty, employed by Partners, teaches residents and medical students at College of Medicine facilities, as well as provides and oversees patient care at CMU Health clinics. Additionally, dozens of community educators employed by regional healthcare systems and in independent practices work with our learners as volunteer CMU faculty members.

Our two primary referral hospitals in Saginaw serve patients from a broad geographic area, including Northern and Mid-Michigan. With fewer learners in the system, numerous dedicated faculty members and a large patient population – Partners residents gain extensive real-world, hands-on experience.

Other Educational Offerings

CMU also offers state-of-the-art medical simulation training for students, faculty, residents and the greater medical community. The College's institute for medical simulation is accredited by the Society for Simulation in Healthcare. Continuing Medical Education is available for physicians, nurses and advanced care practitioners. CMU's continuing medical education is accredited with commendation by the Accreditation Council for Continuing Medical Education.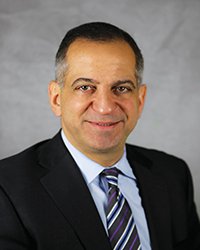 Samuel Shaheen, MD
President & CEO, CMU Medical Education Partners
Dr. Shaheen is the President & CEO of CMU Medical Education Partners and Professor of Surgery at the CMU College of Medicine Department of Surgery. He earned an MD degree in 1992 from the University of Michigan School of Medicine in Ann Arbor and performed his surgical residency at Northwestern University in Illinois. He is board certified by the American Board of Surgery and is a fellow of the American College of Surgeons. Dr. Shaheen is a lifelong resident of Saginaw County and is committed to building healthy and vibrant communities and improving health through medical education for the Great Lakes Bay Region and Michigan.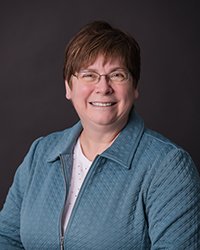 Mary Jo Wagner, MD
Chief Academic Officer/Designated Institution Official, CMU Medical Education Partners
Dr. Wagner is the Chief Academic Officer/Designated Institutional Official (DIO) of the CMU Medical Education Partners Graduate Medical Education (GME) program. Dr. Wagner is known for her leadership in medical education and faculty development. She has served as a national Accreditation Council for Graduate Medicine Education (ACGME) representative for Emergency Medicine (EM) for the Duty Hours conference, the initial EM Milestones Workgroup and now serves on the ACGME Residency Review Committee for EM. She is a nationally recognized speaker on GME faculty development topics and GME financing. She is very active in emergency medicine, including as the Past-President of the Council of Emergency Medicine Residency Directors (CORD), honored with the American College of Emergency Physicians (ACEP) Outstanding Contributions in Education Award and CORD Academy of Scholarship Distinguished Educator. She has been Editor of the emergency medicine written examination review textbooks, the ACEP "PEER" series, for almost 20 years, as well as co-editor of three other textbooks.
CMU Medical Education Partners Board of Directors
George E. Kikano, MD
Vice President for Health Affairs
Dean, College of Medicine
Central Michigan University
(Board Chairman)

Robert O. Davies, PhD
President
Central Michigan University

Beth Charlton
President & Chief Executive Officer
Covenant HealthCare

Michael Sullivan, MD
Vice President Performance Improvement & Chief Medical Officer
Covenant HealthCare

Stephanie Duggan, MD
Regional President, Ascension Northern Ministries
Ascension St. Mary's Ascension Standish and Ascension St. Joseph

Charles Husson, DO
Chief Medical Officer
Ascension Michigan
Brenda Coughlin, MD
Chief Executive Officer
Great Lakes Bay Health Centers
JoAnn Crary
President
Saginaw Future
J. Don Sheets
Chief Financial Officer (retired)
Dow Corning
Michael Webster
Chairman
Saginaw County Board of Commissioners