Bioluminescent Optogenetics Lab Members
The Bioluminescent Optogenetics Lab welcomes undergraduate, postbaccalaureate, graduate, and medical students and postdoctoral associates interested in participating in ongoing research projects regarding the development of novel tools and their application in basic and translational neuroscience. Below please meet the current members of the lab.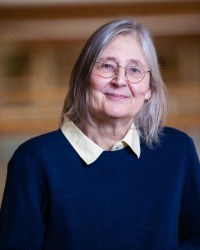 Ute Hochgeschwender
Principal Investigator
Ute grew up in Germany. Her university education was in medicine (MD) and philosophy (MA), which she combined into a long-term interest in studying the brain. Probing ​this subject from different approaches and angles over the years, she is currently studying the role of neuronal activity in generating and alleviating neurological and psychiatric conditions.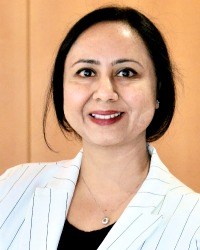 Mansi Prakash, Ph.D.
Postdoctoral Fellow
Mansi grew up in New Delhi, India. She got her undergraduate education at the University of Delhi, majoring in Instrumentation, and a Masters education at Jiwaji University, majoring in Biotechnology. For her Ph.D. studies at Jawaharlal Nehru University, New Delhi, she studied cell migration signaling, then worked as a postdoctoral fellow trainee at Johns Hopkins School of Medicine, Baltimore, MD. She is currently involved in bioluminescence-driven optogenetics for investigating functional synaptic communication.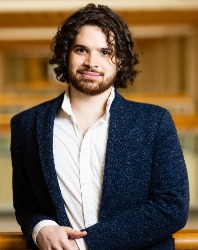 Emmanuel Crespo
Graduate Student
Emmanuel grew up in North Bergen, New Jersey. He received his Bachelor of Arts with a Major in Neuroscience from Drew University, Madison, NJ. He is focusing on driving non-ion-exchanging optical sensors with bioluminescence.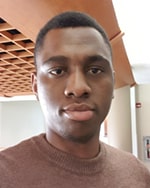 Ebenezer Ikefuama
Graduate Student
Ebenezer grew up in Port Harcourt, Nigeria. He obtained his B.Sc. degree in Human Anatomy from the University of Port Harcourt and M.Sc. degree in Anatomy from the University of Lagos. Currently, he is completing his Master of Science degree in Molecular and Translational Neuroscience at Ulm University, Germany and also a visiting scholar at CMU where his research is focused on investigating the application of bioluminescent-optogenetic tools for the modulation of spinal motor neuronal activity and improving recovery following contusive spinal cord injuries.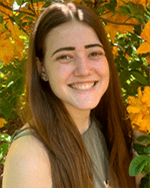 Ashley Slaviero
Graduate Student
Ashley grew up in Livonia, Michigan. She received her Bachelor of Science with a major in Biological Sciences and a minor in Art History from the University of Michigan-Dearborn, Dearborn, Michigan. She is working on building novel tools for controlling cellular functions with biolight.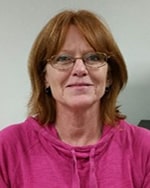 Kathleen Riselay
Research Assistant
Kathleen grew up in Bay City, Michigan. She received a BSN and a Bachelor in Biology from Saginaw Valley State University, Michigan. Her many activities in the lab include molecular biology, cell culture, and animal research.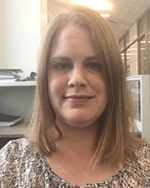 Maya Tree
Research Assistant
Maya grew up in Alma, Michigan. She received a Bachelor of Science majoring in Biomedical Sciences from Central Michigan University. Her role in the lab includes molecular cloning and cell culture.
Lucas Weingartz, CMU medical student (Summer 2020)
Andreas Björefeldt, Ph.D., Visiting Scientist (2018-2020)
Rachel Schumaker, CMU graduate student – MS (2018-2020)
Griffin Kendziorski, CMU graduate student – MS (2018-2020)
Lateef Shafau, CMU undergraduate student (2017-2020)
Madison Waddell, CMU undergraduate student (2017-2020)
Yuvraj Bhagat, CMU medical student (Summer 2018, Summer 2019)
Sheenah Bryant, Ph.D., Postdoctoral Fellow, 2018-2019

Akash Pal, CMU graduate student - PhD (2015-2019)
William Medendorp, CMU graduate student - PhD (2015-2019)
Eric Petersen, CMU graduate student - PhD (2015-2019)
Dylan Johnston, CMU undergraduate student (2017-2019)
Suneeti Dash, CMU undergraduate student (2017-2018)
Guillermo Obregon, CMU medical student (2017-2018)
Jessica Zenchak, research assistant (2017-2018)
Robert D'Annunzio, research assistant (2017-2018)

Martina Provenzano, Master's student, University of Milan, Italy (2017-2018)
Tariq Brown, CMU undergraduate student (2015-2018)
Erik Sharkey, CMU undergraduate student (2017)
Alexandra Peña, CMU undergraduate student (2017)
​Andrea De Marco, Master's student, University of Milan, Italy (Summer 2017)
Rebekah Ridgell, CMU undergraduate student (2017)
Brandon Palmateer, CMU undergraduate student (2015 – 2017)
Paulina Otero, CMU undergraduate student (2015 – 2017)
Reina Heckburn, CMU medical student (Summer 2016)
Hannah Brinkman, CMU undergraduate student (Spring 2016)
Nicolai Dorka, undergraduate student, University of Braunschweig, Germany (DAAD RISE fellow Summer 2015)
Lina-Marie Wagner, undergraduate student, Free University of Berlin, Germany (DAAD RISE fellow Summer 2015)
Nicholas Scott, CMU medical student (Summer 2015)
MacKenzie Burger, CMU medical student (Summer 2015)
Alex Myers, CMU undergraduate student (Spring 2015/Summer 2015) ​