Undergraduate Programs in English Language and Literature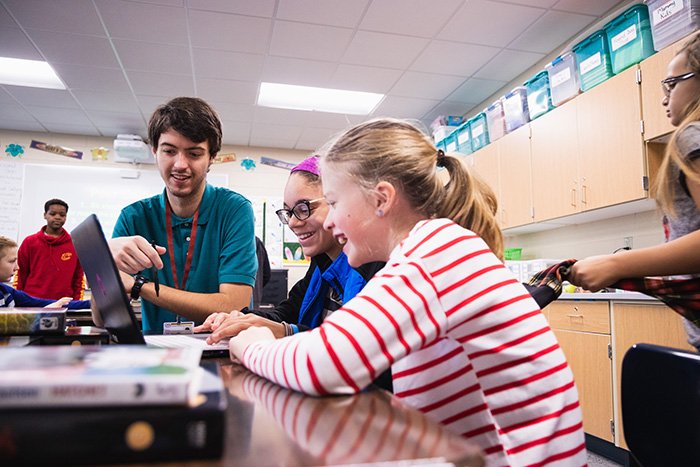 The Department of English Language and Literature offers you a choice between two basic programs: teaching and non-teaching. Each of these broad programs include world literature, creative writing, or an emphasis on secondary or elementary English education. Each program requires between 39 and 43 hours for a major and 24 to 28 hours for a minor, depending on the choice and emphasis.
If you elect to major or minor in English, you should declare this intention before the end of your sophomore year. If you are a junior transfer student, you should declare during your first semester on campus. Our department assigns faculty advisors to aid you in your major/minor program planning and to authorize programs for graduation and teacher preparation.

Degrees available
English Major/Minor: Secondary
BS in Education, Secondary Provisional Certification
BS in Education, Secondary Provisional Certification, with Emotional or Cognitive Impairment Endorsement (K-12) – Two Major Option
BS in Education, Secondary Provisional Certification: MLE Option
English Literatures, Language and Writing Major, Minor
Bachelor of Arts
Bachelor of Science, Plan A: Select Major, Optional Minor
Bachelor of Science, Plan B: All Majors, Select Minors
Creative Writing Minor

Certificate
You can add an undergraduate certificate in English to any major or program at Central Michigan University, including if you're already enrolled in an English program.
Creative Writing Undergraduate Certificate