Family Study Room
Park 118
The family study room, located in Park 118, is available for current CMU students, faculty, and staff who are parents or caregivers who bring their children with them while using the library.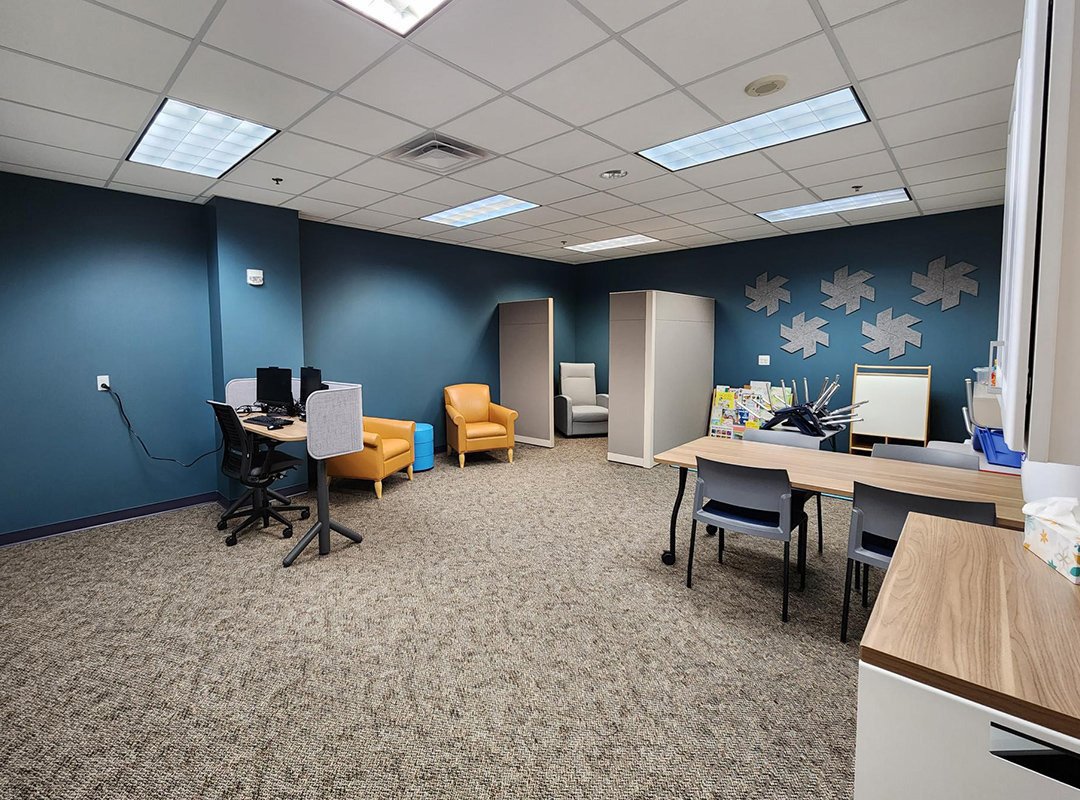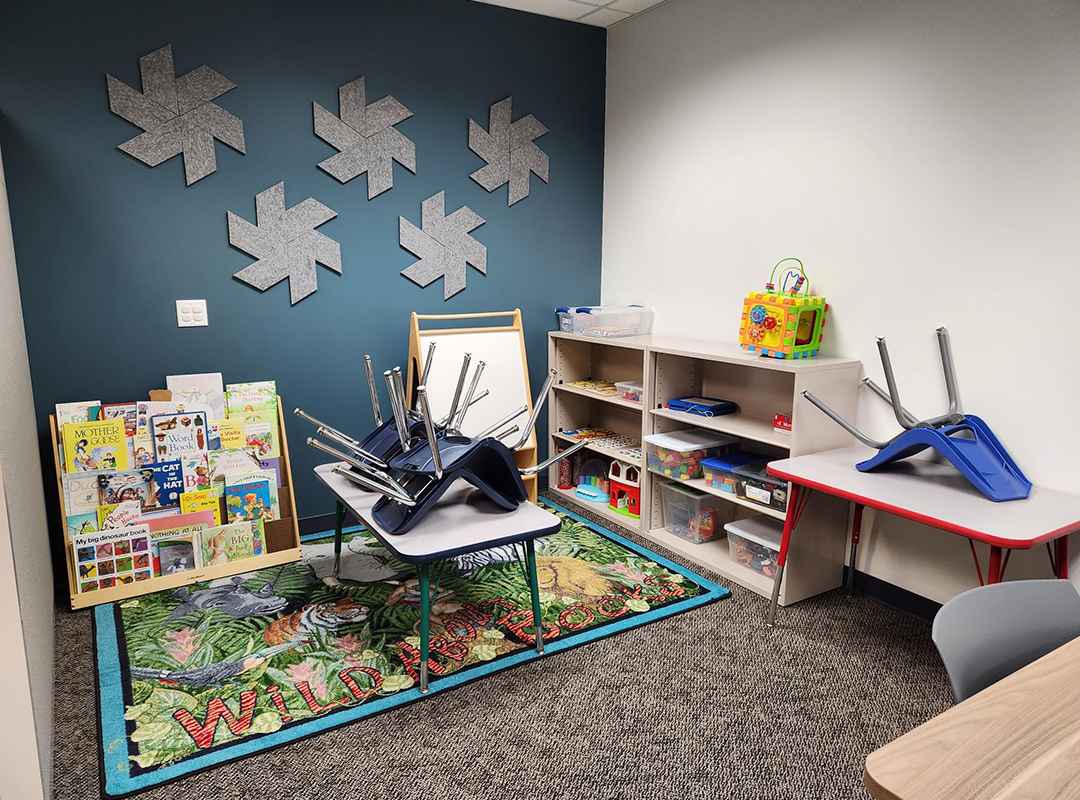 Room features:

The room contains toys and books for children to use and a private lactation space.
The room contains study furniture and a marker board. There is one computer for adult use, and there is wifi for personal devices.
There is no plumbing in the room. Changing stations are available in the first-floor restrooms by the elevators.
The room is available when the 1st floor Quiet Study Area is open.
How to register for use:
People who wish to use the room are to complete the registration form. We will add door access to your Central ID (physical ID card or mobile ID) as soon as possible upon receiving the registration request.
If it is your first visit or your registration has not yet been approved, you may ask a library employee at the 1st floor Information Desk for someone to let you in the room.
Once registered, your access to the room will remain until you graduate or leave employment at CMU.
If you no longer require access to the room, please contact us at cmulibraries@cmich.edu, and we will remove the access from your Central ID.
---
You might also be interested in these services/spaces: