Institute for Health and Business Insight
The Institute for Health & Business Insight, housed within The Herbert H. & Grace A. Dow College of Health Professions, is a not-for-profit consulting group that specializes in the use of data and advanced analytics to solve business problems. We have helped dozens of Fortune 500 companies solve complex, real-world problems in manufacturing, retail, healthcare and more.
IHBI was established in 2001 as a center of excellence, specializing in the application of advanced and predictive analytics to real-world problems. We offer applied research and consulting services in a secure, high-performance environment with much external contextual data for organizations seeking to compete on data and analytic-driven decision making. We work with corporations and organizations in all industries to provide a non-profit option for consulting services that specialize in the use of data and advanced analytics to innovate, gain insight, and solve business problems.
The Institute for Health and Business Insight - We're different
Our team
Comprised of Ph.D.s and M.S.s in physics, statistics, economics, computer science, geography, and more, we'll help create value from your data to make better data-driven decisions.

Imad Haidar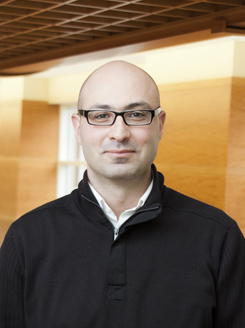 Imad is the Director/Senior Research & Data Scientist at the Institute for Health and Business Insight. He is involved with designing and developing complex modeling strategies to identify the drivers of solutions and predict business outcomes.
He holds a Ph.D. from the University of Queensland, Australia. Imad holds an M.S. of Computing from the University of Ballarat, Australia, M.S. in Financial Markets from the Arab Academy for Banking and Financial Markets, Syria, and a B.A. in Economics from Damascus University, Syria.
Imad has extensive knowledge of machine learning methods; specially artificial neural networks, neuro-evaluation, and agents based on modeling. His previous research also covered several aspects of the energy markets.
Jim Mentele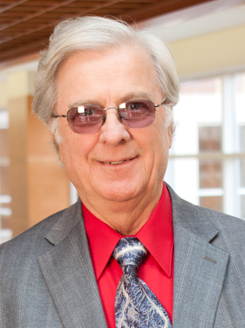 Area(s) of Expertise: data mining, predictive modeling, geo-spatial modeling, text mining, and data management.
Jim currently works as a consulting Senior Research Fellow at the Institute for Health and Business Insights, working with potential customers on defining data mining and predictive modeling proposals and with the IHBI teams on executing approved projects. Prior to working with CMU, Jim retired from Dow Corning in 2001 as a Senior Information Scientist after 35 years and continues as a Scientist Emeritus there; during his career at Dow Corning he led global initiatives in global database management, chemical and process simulations, material property prediction, machine translation, technology transfer processes, and applications architecture for the global, multilingual SAP implementation. He was a board member for the 'Core' Business of Dow Corning for several years.
He also consults with Global Language Translations & Consulting, and several other small businesses dealing with internal combustion engines. He is a member of the South Dakota State University Mathematics Dept. Advisory Board, a board member of the Midland Chapter of PTPI and the Chinese Cultural Ongoing Program.
Jim earned a B.S. in Mathematics (1966) and M.S. in Physics (1969) from South Dakota State University. For more information, please contact Jim Mentele.
Shar (Chunxia) Tang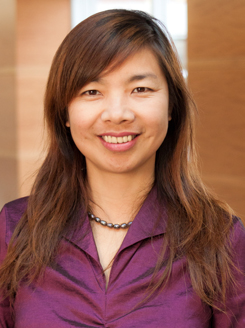 Shar Tang has served as a business intelligence analyst with the Institute for Health and Business Insight for more than ten years and, as a project leader, has managed more than a dozen projects related to various industrial fields.
She has rich experiences in data mining, text mining, geographic information systems, and utilizing them together in one project. Since 2007, she has worked with the IHBI team to build the business problem for the SAS Shootout Competition. She is also involved in developing and teaching business intelligence courses at CMU.
Shar received her B.S. in Artificial Intelligent Engineering from Northwestern Polytechnical University, China, and her M.S. in computer science from Central Michigan University.
Luba Fishman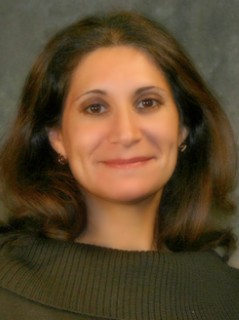 Luba Fishman has served as a research analyst with the Institute for Health and Business Insight for more than nine years. She led, and worked as a team member on, a number of data mining, text mining, and time series forecasting projects related to various industries such as manufacturing, financial, healthcare.
Luba Fishman is responsible for a full range of activities such as collection, reviewing, analyzing data gathered from multiple sources, reconciliation and harmonization data for incorporation into various software programs including SAS Enterprise Data Miner, ESRI Geographic Information Systems.
Luba's prior experience as a math teacher helps her to effectively interact with student research analysts, guide them through the projects, and prepare to tackle real-world challenges.
She received her B.S. in Mathematics from Kazan State University, in Kazan, Russia. She completed her M.A. in Applied Statistics at the University of Pittsburgh. For more information, please email Luba Fishman.

Joseph Pomerville
Areas of Expertise: Geographic Information Systems, Visualization, Data Analytics
Joseph Pomerville is a research analyst at the Institute for Health and Business Insight. He started working as a student research associate in August 2011, then joined the team in a full-time position in May 2012. He has worked on several projects with the Institute in a variety of different industries.
Joseph has been responsible for many tasks within the Institute. These include data collection and harmonization, cartography and spatial statistics, data visualization and dashboard design, and project management. He is skilled in a number of statistical and geographic software programs, including R, SAS Enterprise Miner and Enterprise Guide, the ESRI Suite, and Tableau Desktop/Server.
Joseph has an extensive background in Geographic Information Systems (GIS) and worked as a GIS Specialist for the Central Michigan University Plant Engineering and Planning department for nearly five years. He has also been involved in numerous freelance projects for clients in a wide range of fields.
Joseph attended Central Michigan University for both his undergraduate and graduate programs, where he studied Geographic Information Science. He also earned a Data Mining graduate certificate from Central Michigan University.