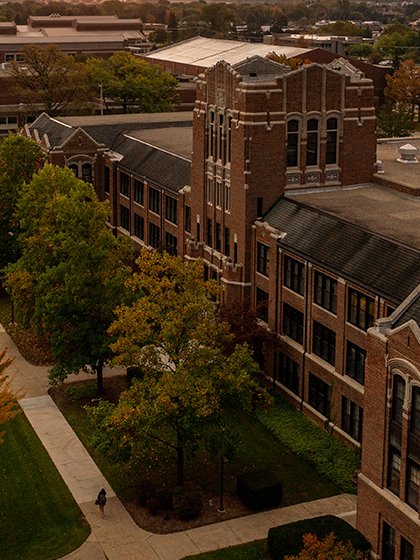 OFFICE OF SCHOLARSHIPS AND FINANCIAL AID
Whatever your situation, the Office of Scholarships and Financial Aid is here to help students and families make the most of all opportunities available to you. Let's get started.
Your smartest investment
A college education is one of the most important investments you will ever make — an investment in yourself and your future.
We work diligently to help you finance college and that is why we have supported students with more than $74 million in university-funded assistance.
Contact us
Financial aid advisors are available to assist with your financial aid questions in Warriner Hall 202.
Financial Aid advisors are available Monday through Friday, 8:30 a.m. to 4:00 p.m.
Phone: 989-774-3674 | Fax: 989-774-3634 | Email: financialaid@cmich.edu
Current FAFSA information
The FAFSA is available to complete online and will be available on October 1.
To receive priority consideration for all federal, state, and institutional funds, submit the FAFSA by February 15 (to ensure the results are processed, sent to, and received by the State of Michigan before March 1).
CMU must receive your FAFSA application at least two weeks before the end of the semester for which you are enrolled.
CMU's Title IV School Code is 002243.
Select the option that describes you to learn more