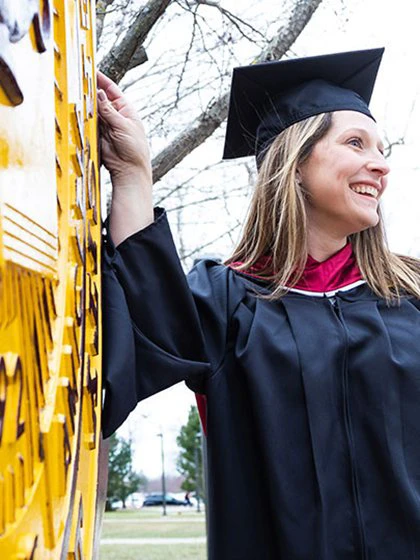 Master of Public Administration
The online Master of Public Administration degree from Central Michigan University is the gold standard degree for anyone in the public or nonprofit sectors. We'll provide you with the knowledge and skills you need to advance toward a senior leadership position. Our program offers flexibility and innovation in curriculum design to meet the diverse educational needs of part-time and full-time students, including evening and weekend courses designed to address current public service professional demands.
We welcome applications throughout the year on a space available basis. Come start your educational journey with us today!
Application process
To apply for the Master of Public Administration (MPA), please provide the following:

​A completed application form and any applicable fees.
Official transcripts showing all previous college and/or university coursework completed from both graduate and undergraduate levels.
Three letters of recommendation from former professors or public service professionals who can speak to your abilities and aptitudes.
Current resume/vita.
Two-three page essay discussing your prior educational and work experience and how an MPA degree will enhance your future plans.
Once you have completed your admissions application, submitted your essay, and the college has received your transcripts and letters of recommendation, your application will be submitted to the Political Science and Public Administration Department for review. A committee of Public Administration faculty and the MPA Program Director will review your application and make a recommendation for admission or denial of your application.
Accreditation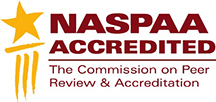 The Central Michigan University Master of Public Administration Program is a NASPAA accredited program. Please visit the NASPAA website for more information. You can read more about achievement data, faculty, employment rates and graduation rates for our NASPAA accredited Master of Public Administration program by visiting our data reporting website.