Becoming a social worker
Our Bachelor of Social Work (BSW) degree will prepare you to be a generalist social worker. You'll learn how to understand people's behavior and how they are affected by the world around them. You'll also learn to partner with others as they overcome life challenges such as homelessness, addiction, and domestic violence, or as they negotiate life changes, such as illness, aging or unemployment. You will study and practice skills such as effective communication, critical thinking, and self-awareness so that when you graduate, you'll be ready to apply these skills to build a more just society.
Our faculty are dedicated social work professionals and teachers, and our classes are small and personal. You'll learn outside the classroom as well. As part of the curriculum, you'll gain experience at a community agency such as a crisis line, domestic violence shelter or child welfare program. You'll also complete a 400 hour field education practicum (internship), where you'll get hands-on experience in a professional setting.
After you apply to Central Michigan University, you can begin the process of admission into the social work program. There are two admission cycles every academic year. Current CMU students apply during the spring semester of their sophomore year and new transfer students with qualifying coursework apply during the fall semester.
The BSW degree is an accredited, four-year degree with which you as a graduate can obtain a professional license in Michigan and/or advanced standing for a master's degree in social work (MSW). Currently there is not a graduate degree in social work at CMU. There are a number of MSW Programs in Michigan.
About us

The mission of the Central Michigan University Social Work Program is to prepare students for generalist social work practice. Using a strong liberal arts foundation, the program develops and enhances critical inquiry and ethical practice with an emphasis on building relationships across difference, commitment to integrity and the professional competence of graduates. It provides students with the knowledge base and flexibility to pursue economic, environmental and social justice with diverse populations and in a global context. It promotes growth and empowerment of individuals, families, groups, organizations, and communities, as well as changes to social structures that oppress. The program responds to changing social contexts and practice modalities, with an emphasis on understanding the impact of rural and other environments on those served.
The Social Work Program prepares responsive and effective generalist social work practitioners to serve in Michigan and beyond, through the development of scholarship related to social work and societal needs, the promotion of service and a commitment to equity for our students and across society. (Updated December 19, 2022)
Undergraduate social work education focuses on training for generalist social work practice. The Association of Baccalaureate Social Work Program Directors defines generalist practice as listed below.
Statement of Generalist Practice
​Generalist social work practitioners work with individuals, families, groups, communities and organizations in a variety of social work and host settings. Generalist practitioners view clients and client systems from a strengths perspective in order to recognize, support, and build upon the innate capabilities of all human beings. They use a professional problem solving process to engage, assess, broker services, advocate, counsel, educate, and organize with​ and on behalf of client and client systems. In addition, generalist practitioners engage in community and organizational development. Finally, generalist practitioners evaluate service outcomes in order to continually improve the provision and quality of services most appropriate to client needs.
Generalist social work practice is guided by the NASW Code of Ethics and is committed to improving the well being of individuals, families, groups, communities and organizations and furthering the goals of social justice.
Accreditation status
Central Michigan University's Bachelor of Social Work Program received initial accreditation from the Council on Social Work Education (CSWE) in February 2004 and in 2016 was reaffirmed until 2024. Our faculty and staff are actively engaged in accreditation activities to earn reaffirmation until 2032. CSWE's Commission on Accreditation is recognized by the Council for Higher Education Accreditation as the sole accrediting agency for social work education in the United States and its territories.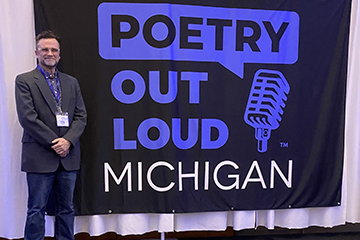 Department of English, Language and Literature faculty member Robert Fanning helped select the winning poet for the Poetry Out Loud national poetry recitation competition.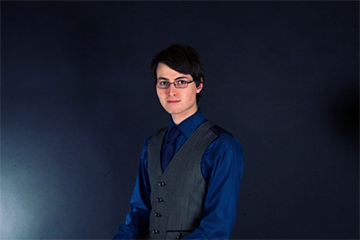 Doctoral student Charles Fales studied how completing stressful tasks impacts health.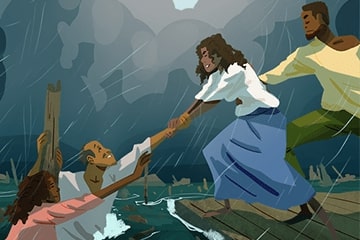 The Center for Learning Through Games and Simulations has raised money for newest board game Rising Waters.