Clinical Partners
Through rich, long-standing relationships with Covenant HealthCare and Ascension St. Mary's Hospital – our teaching hospital partners - CMU Health meets patient needs through more than 70,000 ambulatory care visits, 700 infant deliveries and 6,500 surgical procedures annually.
We also work with health care leaders in the region to provide additional opportunities for medical student clinical rotations and resident physicians training as we care for patients in our partner's facilities.
Clinical training and health care partners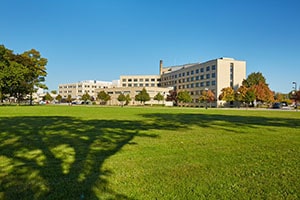 Covenant HealthCare
Covenant HealthCare is the largest, most comprehensive health care provider in the Great Lakes Bay Region, serving 20 counties across northeast and central Michigan. With 4800 employees and a medical staff of more than 500 physicians, the Saginaw-based health system offers a broad spectrum of programs and services including high-risk obstetrics, neonatal and pediatric intensive care, acute care including a Level II Adult and Pediatric Trauma Center, cardiology, oncology, orthopedics, robotic surgery and more. Covenant also serves as a critical access hospital for more than five community hospitals across the region.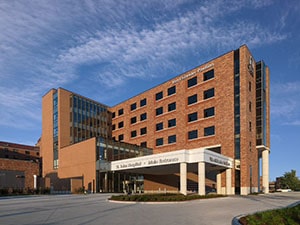 Ascension St. John Hospital
Ascension St. John Hospital is known for excellence in cardiology, oncology, neurosciences, minimally invasive and robotic surgery, women's services, pediatrics, and medical education. Ascension St. John Hospital is a Level One Trauma Center, one of the busiest in the nation, and has both a Chest Pain Center and Heart Failure Center accreditation. We offer excellence in cancer treatment and prevention at the Van Elslander Cancer Center. Our wide array of pediatric specialists work in our large inpatient pediatric unit, PICU, and Level III NICU or Level II Special Care Nursery. We were named a Blue Distinction Center in both cardiovascular and orthopedic care by Blue Cross Blue Shield of Michigan and Blue Care Network.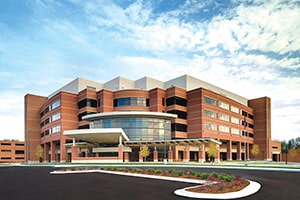 MyMichigan Health
MyMichigan Health is a non-profit health system, headquartered in Midland, Michigan, affiliated with Michigan Medicine, the health care division of the University of Michigan. MyMichigan Health covers a 23-county region with medical centers in Midland, Alpena, Alma, Clare, Gladwin, Mt. Pleasant and West Branch. In addition to its Medical Centers, MyMichigan Health also offers both home health care and physician services, and has a strong commitment to medical education. MyMichigan Physicians Group provides urgent care and medical offices in more than 30 specialties and subspecialties including cardiology, hematology/oncology, orthopedics, vascular surgery, family medicine and more. The MyMichigan Health Foundation supports patients and families served by MyMichigan Health by raising funds for equipment, services and programs. Currently, MyMichigan has more than 7,400 employees, volunteers and physicians and provided more than $144 million in community benefits in fiscal year 2018.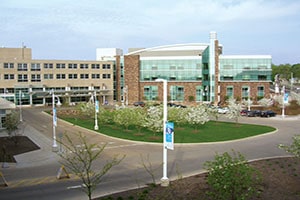 Corewell Health Southwest Michigan

Corewell Health Southwest Michigan is a health system nationally recognized for delivering exemplary patient experiences and clinical outcomes. Our team of over 4,000 diverse and highly trained professionals works together to provide excellent medical services at locations throughout southwest Michigan. More than 450 primary and specialty care physicians and other licensed providers from all over the world practice medicine at Lakeland Health—Berrien County's largest employer. With a rich history that dates back to the 1800s, Lakeland is a not-for-profit, community-owned health system that today includes three hospitals, an outpatient surgery center, a regional cancer center, rehabilitation centers, two long-term care residences, home care and hospice services, and 41 affiliate physician practice locations.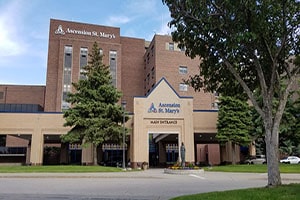 Ascension St. Mary's Hospital
Ascension St. Mary's Hospital is part of Ascension, who has been serving Michigan for over 140 years. Ascension is a faith-based healthcare organization dedicated to transformation through innovation across the continuum of care. As one of the leading non-profit and Catholic health systems in the U.S., Ascension is committed to delivering compassionate, personalized care to all, with special attention to persons living in poverty and those most vulnerable. In Michigan, Ascension operates 15 hospitals and hundreds of related healthcare facilities that together employ over 20,000 associates. Across the state, Ascension provided over $272 million in community benefit and care of persons living in poverty in fiscal year 2018.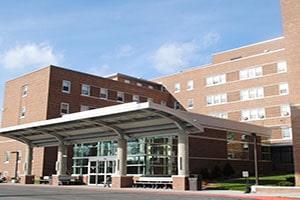 Aleda E. Lutz VA Medical Center
Since 1950, the Aleda E. Lutz VA Medical Center has been improving the health of the men and women who have so proudly served our nation. We consider it our privilege to serve your health care needs in any way we can. We are currently providing service to more than 36,700 Veterans living in the Central and Northern 35 counties of Michigan's Lower Peninsula.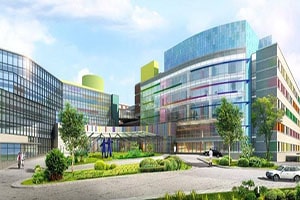 Children's Hospital of Michigan
Since 1886, the Children's Hospital of Michigan has been dedicated to providing the highest quality of care to children and adolescents in a caring, efficient and family-centered environment. A proud member of the Detroit Medical Center (DMC), the Children's Hospital of Michigan is the first children's hospital in the state. This 228-bed facility has an international reputation in pediatric medicine, surgery and research, training more pediatricians than any other facility in Michigan. The Children's Hospital of Michigan engages in groundbreaking research that has long shaped the science of pediatric medicine. The hospital is ranked as one of America's best pediatric hospitals by U.S. News & World Report and Parent Magazine. The hospital offers outpatient specialty and rehabilitation centers in Canton, Clinton Township, Dearborn, Detroit, Novi, Southfield and Troy. The Children's Hospital of Michigan is specifically designed to cater to pediatric patients, from our kid-friendly emergency room, to our inpatient facilities with features created just for children. With playrooms, activity centers, computer labs, a library and classrooms, the facility makes a child's temporary transition from home to hospital easy with remarkable attention to detail.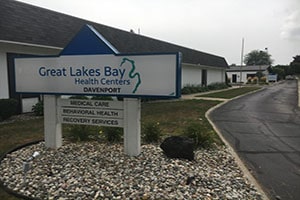 Great Lakes Bay Health Centers
Great Lakes Bay Health Centers is one community health center umbrella made up of 28 locations throughout the Great Lakes Bay region and beyond in 16 different counties. Most locations are set up to serve medically underserved populations, but our doors are open to anyone regardless of insurance or lack of insurance. Our federally qualified community health centers around Michigan offer a wide range of comprehensive high-quality medical care, dental care, and behavioral health care to over 54,000 patients.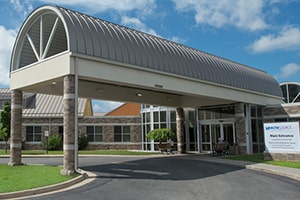 HealthSource Saginaw
For more than 80 years we've been a healthcare focal point in Saginaw and surrounding communities. HealthSource Saginaw has changed and transformed to meet the needs of those we serve – from tuberculosis patients in the 1930s…to those seeking long-term care or recovery from surgery, debilitating illness or injury, chemical dependency, or mental health issues today. We are a rehabilitation/recovery hospital. There is no one like us in the region offering the scope of services from short-term care to a lifetime of care.