Diversity and Inclusion Resources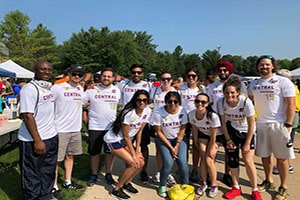 The CMU College of Medicine understands the importance of having a diverse student body, faculty and staff. Students can expect to participate in a variety of diversity and inclusion-related programming throughout their medical education career.
Our signature spring event, the week-long Diversity Health Spotlight Symposium, is planned by the Student Diversity Committee. Students take on significant leadership in developing and implementing diversity programming, working hand in hand with faculty and staff in developing timely and relevant programs.
Student interest groups, including Student National Medical Association, Physicians for Human Rights, LGBTQ Equality in Medicine and Muslim Medical Students' Association, play an important role in diversity and inclusion at the College of Medicine.
The College has a number of diversity initiatives to support these efforts. Please find further information about these initiatives and other resources at the following links.