Rossignol Lab
Julien Rossignol's lab is part of the Field Neurosciences Institute Laboratory for Restorative Neurology, which he co-directs with Gary L. Dunbar, Ph.D.

​The Field Neurosciences Institute (FNI) Laboratory for Restorative Neurology​ is part of the Brain Research and Integrative Neuroscience (BRAIN) Center, located on the second floor of the research wing in the Herbert H. and Grace A. Dow College of Health Professions building. The research mission of the FNI laboratory is to better understand the mechanisms involved in the recovery of function following damage to the central nervous system and to devise strategies to promote these mechanisms in clinically relevant ways. Current research focuses on devising potential treatments for neurodegenerative diseases, particularly Huntington's disease (HD), Parkinson's disease (PD), and Alzheimer's disease (AD).

To learn more about the research, publication, and collaborations of the Rossignol Lab, please visit Scholars at Central Michigan University.
Links and resources
Interested in joining?
Undergraduate and graduate students, post-baccalaureate and post-doctoral fellows: please contact Julien Rossignol.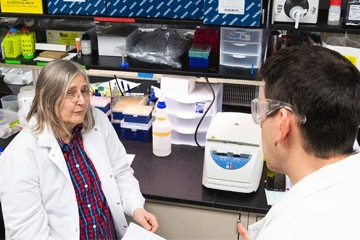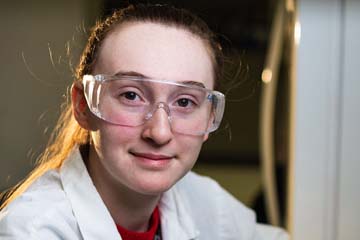 Interdisciplinary team at CMU researches how to best reach tumors with curcumin.