Master of Public Health Message from the Director
Dear Prospective MPH Student,
I am delighted by your interest in Central Michigan University's Master of Public Health (MPH) Program and commend you for considering our program.
The MPH Program at Central Michigan University is one of only a few public health programs in the country with an emphasis in rural health and underserved communities. The program strives to be renowned for excellence in public health research, innovative education, and service for the advancement of health with an emphasis in diverse and underserved communities.
Our students, from diverse backgrounds, learn from, work with, and are mentored by experienced faculty and professionals who are leaders in their fields. Our courses, field experience, and integrative learning experience offer students opportunities to gain skills that are highly desirable in a variety of work settings and prepare them to become leaders who are able to meet the ever-changing challenges of promoting, protecting, and enhancing the health of vulnerable communities.
Graduates of the MPH Program have rewarding careers that offer great personal fulfillment by serving others in local, national, and international settings. They hold leadership positions in hospitals, district health departments, federal, multilateral, and voluntary organizations throughout the state of Michigan and beyond.
I welcome you to join us on this journey and support our vision of a better world for all.
For more information, contact the MPH Program at 989-774-3899 or mph@cmich.edu.
Dr. Jeff Inungu, M.D., DrPH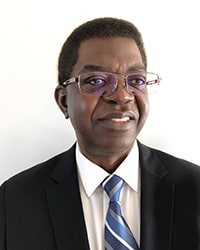 Professor and MPH Program Director
Public Health Division – School of Health Sciences
The Herbert H. & Grace A. Dow College of Health Professions
Central Michigan University
Mount Pleasant, Michigan 48859