Physician Assistant Research
Simulated patients in clinical education
Research examines outcomes associated with the implementation of patient simulation. In order to accomplish this research we utilize avatars, mannequins, student-based role play, and trained actors portraying patients/clients.
Diabetes and obesity
Research in this area focuses on the underlying mechanism of pathogenesis of type 2 diabetes specifically focusing on the molecular mechanisms of obesity and insulin resistance. We also focus on the protective role of glucagon-like peptide-1 (GLP-1) on diet induced obesity.
Learn more about Dr. Li's research
Capstone case study research
Physician Assistant (PA) students present rare or interesting cases that they encounter during the clinical year on the Physician Assistant Program Annual Research Symposium that takes place each year before their graduation. Dr. Lixin Li oversees the capstone projects for PA students. Email Dr. Li for more information.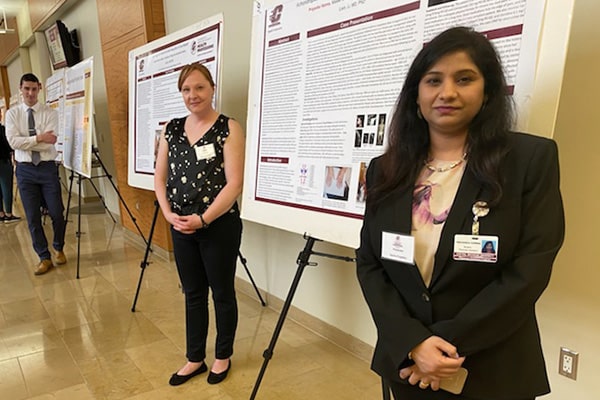 View the 2022 physician assistant student capstone research projects