Programs and certificates
We offer strong language programs that give you the skills and flexibility to succeed in careers around the world.
In addition to language skills, you'll learn vital lessons about intercultural dialogue, tolerance, critical thinking, understanding and negotiating differences. We offer undergraduate majors and minors in French, German and Spanish, as well as beginning courses in Japanese. We also offer a Translation Certificate (English and Spanish) open to all majors.
The online world languages placement test is designed to help you determine the first course you should take, based on your ability.
Study abroad
Enhance your studies in world languages and cultures through a study abroad opportunity in countries such as Argentina, Chile, Costa Rica, France, Germany, Mexico or Spain. You can choose from study abroad opportunities that last a month, semester, summer or entire year.
World Languages and Cultures Testimonial Video 1
Student Resources
We offer resources in world languages and cultures to help you succeed at Central Michigan University. Follow the links below to learn more about scholarships, placement tests, student organizations and more!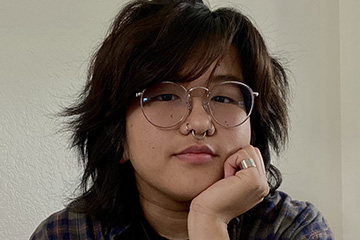 Creative Writing graduate student Edwin Williamson won the 2022 Dan Veach Prize for Younger Poets for his poem "Each Day I Press My Ear to the Ground."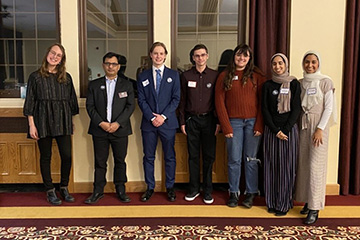 Members of the registered student organization Refugee Outreach Collective (ROC CMU) hosted a dinner and silent auction January 13th to raise more than $1,000 for the Global Classroom Program.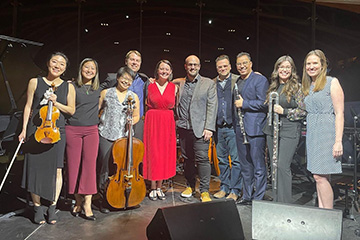 Central Michigan University English professor and poet Robert Fanning visited Crystal Bridges Museum of American Art to lecture with nationally-prominent composer David Biedenbender about the emotional impact of poetry and music.