Meet the Center for Excellence in STEM Education Staff
Meet the team behind the workshops, camps, and professional development at the Center for Excellence in STEM Education at CMU.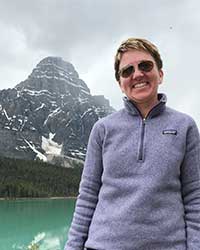 Julie Cunningham
Always up for an adventure, Julie loves to explore the outdoors. You will often find her hiking, biking, or racing the back roads and trails. If you are looking for a dog beach or mountain bike trail, she's the one to ask.
Julie's depth of content and pedagogical knowledge means she likes asking the big questions — ones that make you a better teacher and learner. She's been the director of the center since its creation in 2015 and is often the unseen force that makes programs run smoothly.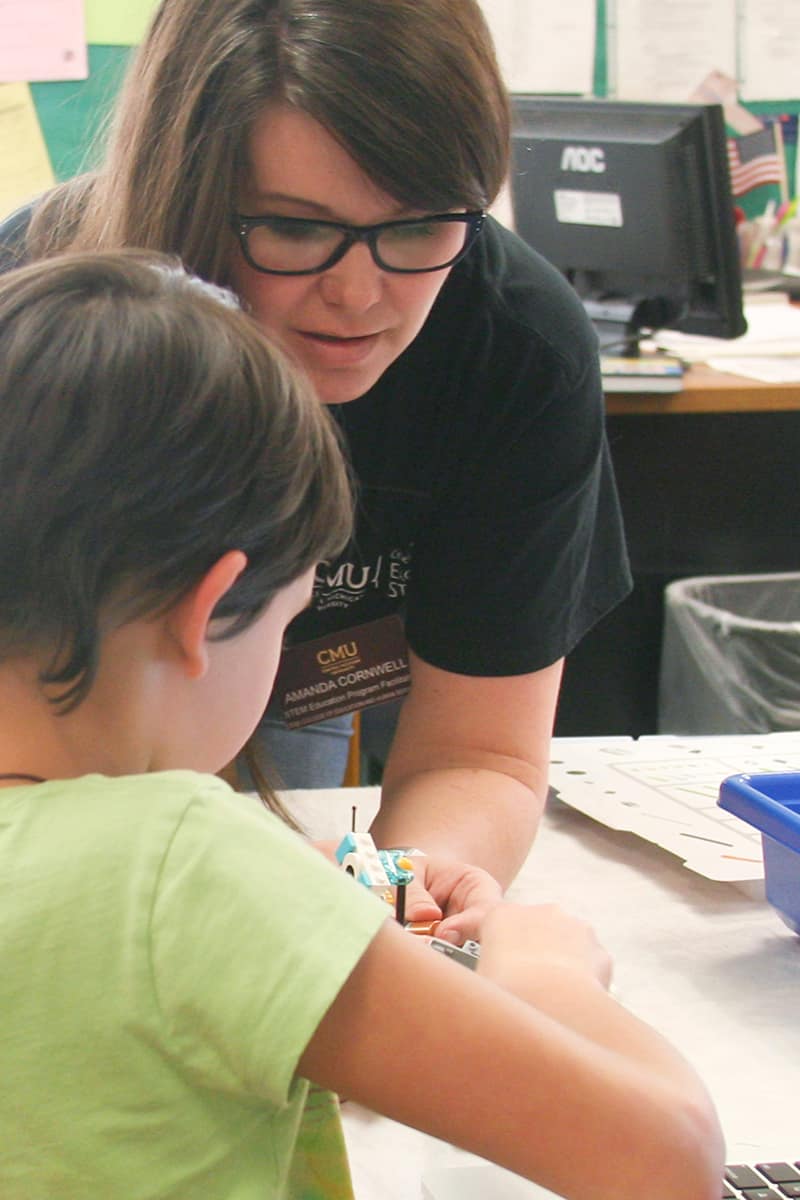 Amanda Cornwell
Always inspired to learn new things, Amanda has been sharing engaging, hands-on STEM activities with teachers, students, and families since 2018. Drawing from her experiences as a classroom teacher, Girl Scout troop leader, and member of local and national writing groups, she loves making connections of all kinds.
Finding unique adventures and ways to show support for her crew — Yooper husband and middle school son and daughter — are among her favorite activities. When she's not taking the scenic route somewhere, Amanda is reading, writing, crocheting, or photographing her way through the world. Oh, and she's taking doctoral classes too!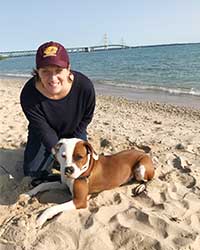 Ashley O'Neil
Ashley began at the center as a part-time camp instructor and has led workshops, student camps and teacher professional development. A former teacher who taught in general and special education settings, Ashley is motivated by the idea that all students are capable of great things.
Ashley is a proud Central Michigan University alum and loves spending time outdoors with her friends and family.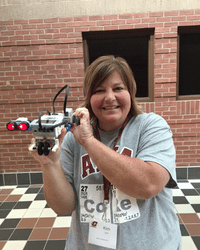 Kim June has been a part of the center as a summer camp instructor and valued teacher partner. She joined the center as a staff member in 2022.