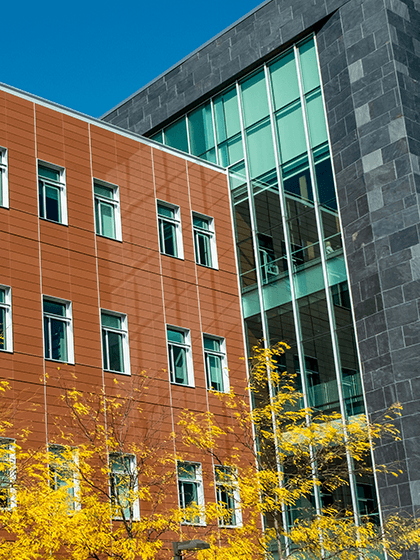 About the College of Education and Human Services
The College of Education and Human Services leads the way in educator preparation and human services programs, where students, faculty, and staff learn to challenge, lead and inspire the world.
Mission and Vision
Mission
The College of Education and Human Services inspires, develops, and advances professionals through evidence-based and applied learning opportunities across global contexts.
Vision
We strive to be a diverse academic community, nationally recognized for its leaders, scholars and innovative professionals.
Strategic Plan
The College of Education has aligned its strategic plan with the university's imperatives, nurturing student success, fostering scholarly activity, and strengthening partnerships in Michigan and beyond.
Points of Pride
Our Early Childhood Development and Learning majors were the first bachelor's programs in Michigan to earn accreditation by the National Association for the Education of Young Children.
We have over 2,000 signed affiliation agreements with schools, school districts, agencies, businesses, and organizations in the U.S. and internationally which proved applied experiences for students to enhance learning beyond the classroom.
The nationally accredited, Therapeutic Recreation major is ranked as one of the top five programs in the U.S. for the number of certified therapeutic recreation specialists prepared.
The Literacy Center enables teacher candidates to provide literacy tutoring services for children from the local community.
We offer more than 100 endowed scholarships to students majoring in academic programs within our college.
The Recreation and Event Management program was awarded the Gold Pinnacle Award in 2019 as the "Best Event Management Bachelor's Degree" by the International Festivals and Events Association.