EPP Alumni Spotlight
From your first semester in Introduction to Teaching through your capstone student teaching internship, you will learn to teach through a wide variety of clinical experiences developed in partnership with school districts and beyond. Faculty and field supervisors knowledgeable in both content and pedagogy guide these clinical experiences to provide you support from the classroom to in the field.
Our high-quality education programs and scaffolded clinical experiences prepare you to successfully teach and lead in various classroom contexts and engage with families and communities. After completing your program, you will be equipped for successful careers in teaching and leading in various classrooms and across diverse educational settings. As classroom teachers, 97% of CMU Alumni were rated effective or highly effective by Michigan principals in 2018.
Get involved Host Teacher Candidates
Graduates of our Education Program make a difference in schools worldwide every day.
They are fired up for education and passionate about leading changes to benefit students' lives. Hear more from a few of our FireED Up Alums!
Arkeisha Jackson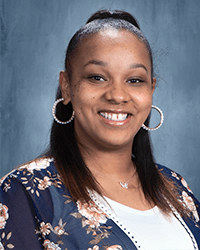 Year Graduated from CMU: MA '17, BS '12
Current Position: Educator, 4th Grade
School/Location: River Rouge School District/Ann Visger (Downriver Detroit)
A few years ago I received my Masters in Educational Technology. Not knowing at the time the importance and benefits of this degree today. From majoring in this degree my virtual and hybrid classes have been an easier and smooth transition. Starting in 2017 my students have been using online platforms to submit work, complete assignments in Google Classroom, creating video presentations, and much more. CMU's master program has fired up the knowledge within me to lead my students in a way where they were becoming more diverse with integrating technology within our learning. To say the least, Central Michigan University not only helps me to get fired up to lead the way but has prepared me with the resources, skills, and knowledge I needed to lead the way.
David Brooks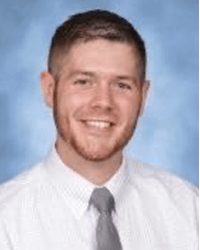 Year Graduated from CMU: 2012
Current Position: Principal at Lincoln Street Alternative High School and Principal of BPS Virtual Learning
School/Location: Birmingham, MI
After graduating from CMU, I started my teaching career as a 4th-grade teacher at Detroit Leadership Academy, then at Berkshire M.S. as a math teacher. After spending three years at Berkshire, I went on to become the Asst. Principal and Athletic Director. Recently, I was named the Principal at Lincoln Street Alternative High School and Principal of BPS Virtual Learning. I have always had a passion for serving at-risk students, which is why I initially chose to do my student teaching in Saginaw and then in Immokalee, Florida with Dr. Lorraine Berak. I will always be thankful for my education at CMU because I believe it provided me unique opportunities to develop my belief system about the importance of relationships and how those established connections can enhance teaching and learning for ALL students. Fire Up!
Jared Biesbrouck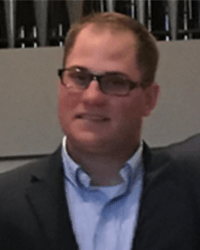 Year Graduated from CMU: Fall 2017
Current Position: High School Physics and Honors Physics. Varsity Baseball Head Coach.
School/Location: Anchor Bay High School, New Baltimore, MI
The CMU Educator Program truly fired me up to lead the way! The program did a great job teaching me how to include technology in the classroom, and meet the needs of ALL of my students. In my teaching experience, I have learned that building positive relationships with my students, parents, and the community goes a long way! Learning is a TEAM effort. I would not be in the position that I am in today without my mentors Nancy Dodson, Karyn McConachie, and the rest of the CMU Education Staff.
Zach Rondot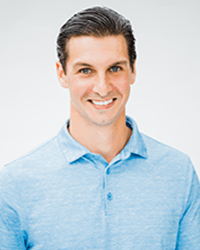 Year Graduated from CMU: 2013 Undergrad, 2016 Master's of Educational Technology
Current Position: 4th Grade Teacher
School/Location: Costello Elementary School, Troy, Michigan
At CMU I was able to make personal connections with my professors and program supervisors. They pushed me and challenged me to strive to be the best educator I could be. This has continued to have a positive influence on my teaching career.
Jeremy Winsor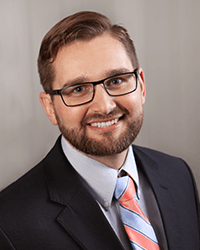 Year Graduated from CMU: 2006 Undergrad, Secondary Education Major with an emphasis on Earth/Space Science & Biology
Current Position: Middle & High School Science Educator
School/Location: Fulton Schools, Middleton, MI
CMU prepared me to be a life-long learner. I am constantly seeking out opportunities to adapt and change to better meet the needs of my students. Whether it was my undergrad work or the continual collaboration with CMU faculty through the Beaver Island Institute, I have benefited from the leadership of staff. My experiences through CMU have fostered a desire to innovate education. From developing cross-curricular collaboration using the State's "Salmon in the Classroom" program, to establishing lessons using aquaponics and building scientific inquiry in my students, CMU constructed the foundation of my practice.
Lizzie Lalonde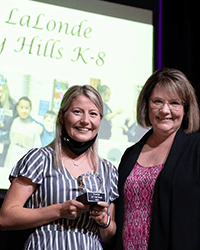 Year Graduated from CMU: BS in Education, Cognitive Impairment Endorsement 2018
Current Position: Special Education Resource Teacher
School/Location: Hickory Hills Elementary School, Springfield, MO
Attending CMU created a drive in me to be a flexible, understanding, and resilient teacher. I learned how to do so through hands-on experiences in both student teaching and within my elementary education courses. CMU set me up for success by teaching me how to meet the needs of every learner!
Stewart Kieliszewski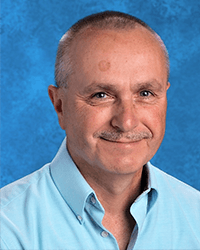 Year Graduated from CMU: 1992
Current Position: JH/HS Teacher
School/Location: Ubly Community Schools, Ubly, MI
I truly believe that my instructors at CMU made a difference. They showed that they cared and were always willing to take the time to help. I have adopted the same philosophy in Ubly where I have implemented two robotics programs and added technology-based classes to give our students the opportunity to experience educational offerings that are only seen in large school settings.