Program Overview
Explore the diversity of French and Francophone cultures while learning to speak the French language. Studying French opens a world of opportunities at home and abroad, as you connect with other students and study in France or Québec.
Program Snapshot
Program Type:
Full-Time, Part-Time
Program Length:
4 years (major), 3 years (minor)
Why This Program & What You'll Learn
French is a world language with more than 300 million speakers on the five continents. It is the second most widely learned foreign language after English. French is the official language of international organizations of diplomacy, politics, trade, world health, and international law. France is one of the world's largest economies and a leading destination for foreign investment. French is the international language of cooking, fashion, theatre, the visual arts, dance and architecture. Mastering French prepares you for exciting jobs at home and around the world.
CMU's French program emphasizes the significance of Quebec's French-speaking culture; Canada is the number one trade partner of the US and Michigan in particular.
A degree in French gives you many in-demand skills, including:
The ability to communicate in French, which will set you apart from job candidates who can only speak English.
A deep understanding of the diversity of the French-speaking world and the intercultural competence to negotiate the global job market.
A broad perspective on world issues that also impact the United States, such as immigration, the environment, and human rights struggles.
Marketable thinking skills like memorization, writing skills, ability to analyze, evaluate, and communicate ideas, and to distinguish between fiction and reality.
We offer courses at all levels of French language and culture, from beginner to advanced. You can even study specialized topics such as French for business or translation .
You can immerse yourself in French language and culture by studying abroad. Spend a summer, a semester or an entire year in France or Canada. A study abroad experience also sets you apart after graduation as future employers see that you can adapt in unfamiliar environments and situations.
Program Highlights
As a French student at CMU, you'll:
Receive personalized instruction and individual mentorship from dedicated French faculty.
Explore the world of francophone culture with classes such as France's Gastronomies, France at War in the 20th Century, Topics in French and Francophone Film, and Francophone Literature and Culture.
Immerse yourself in French language and cultures by studying abroad in Pau or Aix-en-Provence, France or Chicoutimi, Québec.
Join the community of CMU's French faculty and students in extracurricular activities like French Club or the French Honor Society.
Prepare for an exciting career with international scope.
Careers & Outcomes
Fluency in French gives our students a head start in a variety of careers, including business, journalism, education and research.
| Career | Projected Salary |
| --- | --- |
| Security/Defense Intelligence Analyst | $79,409 |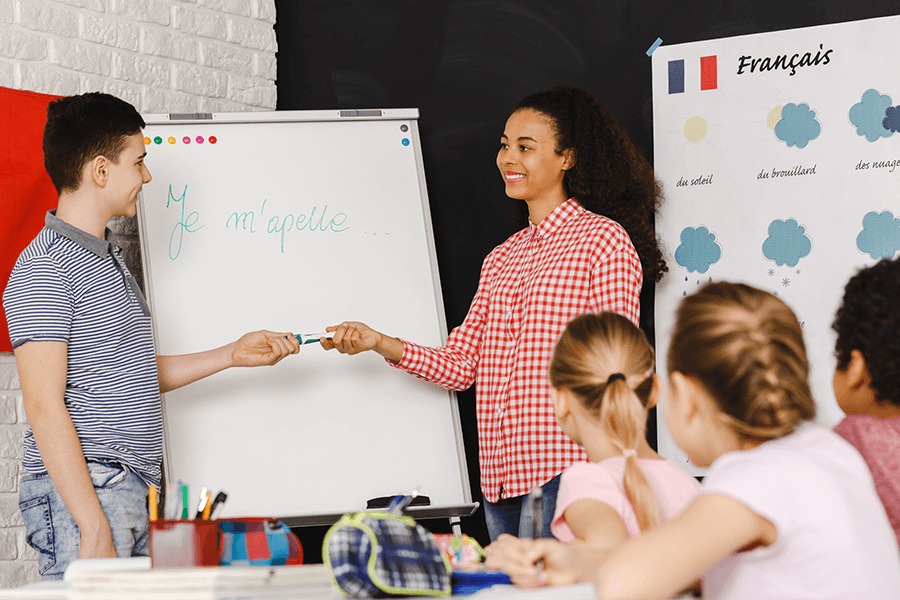 Student testimonials
CMU students reflect on how their language majors opened doors to new opportunities.