Program Overview
Build your understanding of a worldwide language and gain powerful insights into Spanish-speaking cultures. A major or minor in Spanish gives you the skills and flexibility to succeed in careers around the world.
Program Snapshot
Program Type:
Full-Time, Part-Time
Program Length:
4 years (major), 3 years (minor)
Why This Program & What You'll Learn
With more than 450 million native speakers, Spanish is a world language, spoken on three continents and widely in the U.S.
Graduates who speak Spanish and/or who have studied abroad are more likely to be employed and will command a higher salary after graduation.
Demand for bilingual workers has grown dramatically and will continue to grow as the U.S. surpasses Mexico as the largest Spanish-speaking country in the world.
Bilingual workers earn between 5 percent to 20 percent higher salaries.
In addition to language skills, you'll learn vital lessons about intercultural dialogue, tolerance, critical thinking, understanding and negotiating difference. Most of our students get hands-on experience with these issues while studying abroad. A major or minor in Spanish will expand your career options to countries around the world. You'll delve into Spanish language and culture with relevant courses like Latino Culture in the U.S. and Spanish for the Professions. You'll work with experienced faculty who will be your mentors throughout your program. And you can even focus on your specific interests with one of three specializations:
Culture and Communication.
Spanish for the Health, Social, and Legal Professions.
Spanish for Business.
Beyond the classroom, you can immerse yourself in Spanish language and culture by spending a semester or a summer in a country like Argentina, Chile, Mexico or Spain. You can also combine your Spanish studies with another major or minor in business, broadcasting or hospitality services to add to your career options.
Program Highlights
As a Spanish student at CMU, you'll:
Receive personalized instruction and individual mentorship from dedicated Spanish faculty.
Tailor your studies by choosing among three specializations: Culture and Communication; Spanish for the Health, Social, and Legal Professions; and Spanish for Business.
Immerse yourself in Spanish language and culture by studying abroad in Argentina, Chile, Costa Rica, Ecuador, Mexico or Spain.
Get involved in Sigma Delta Pi, our Spanish honorary society, or our Spanish Club.
Have the opportunity to win scholarships for both on-campus and international study.
Enhance your potential on the job market by developing skills in the Spanish language and an understanding of cultural diversity in the U.S. and beyond.
Careers & Outcomes
A strong grasp of Spanish opens a world of opportunity and provides a fundamental skill in professional fields including government, education, health care, law, social services, business and technology.
| Career | Projected Salary |
| --- | --- |
| Global Communications Director | $87,071 |
| Security/Defense Intelligence Analyst | $79,409 |
| College Professor/Instructor | $79,640 |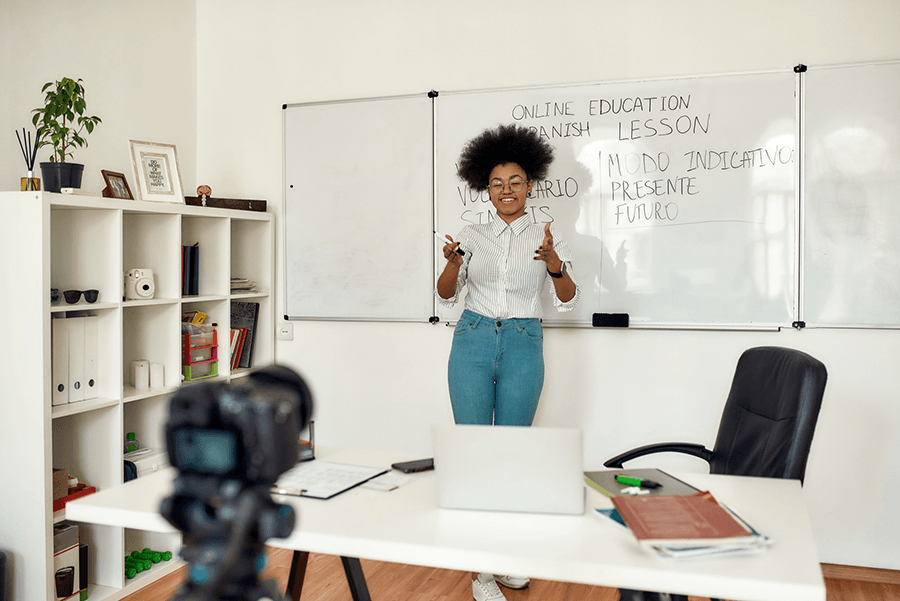 Student Testimonials
Spanish majors talk about the value and meaning they found while studying at CMU.