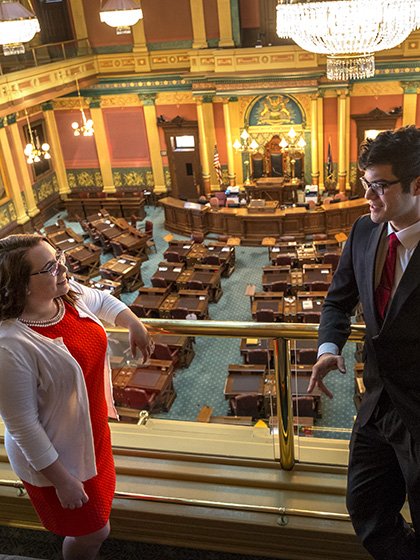 Political Science and Public Administration
Thank you for taking a moment to learn about the educational opportunities related to political science, public service, administration and nonprofits. In addition to preparing you for careers in government, law, foreign service, media or education, we also provide you with skills you may use in all aspects of your life.
Coursework in political science teaches you to think critically, write well and speak with confidence. You will be exposed to a variety of methods of examining information, from textual analysis to the use of statistical software to analyze data. Studying political science will also help you develop a better understanding of government.
We offer many degree opportunities. If you're seeking your bachelor's degree, we offer an undergraduate program that is available on campus and through our Global Campus in an online format as well as some face-to-face courses. If you're considering a graduate-level program, we offer an online NASPAA accredited Masters of Public Administration (MPA).
Department of Political Science and Public Administration | 247 Anspach Hall | 989-774-3442 | psc@cmich.edu