Chief Science Officers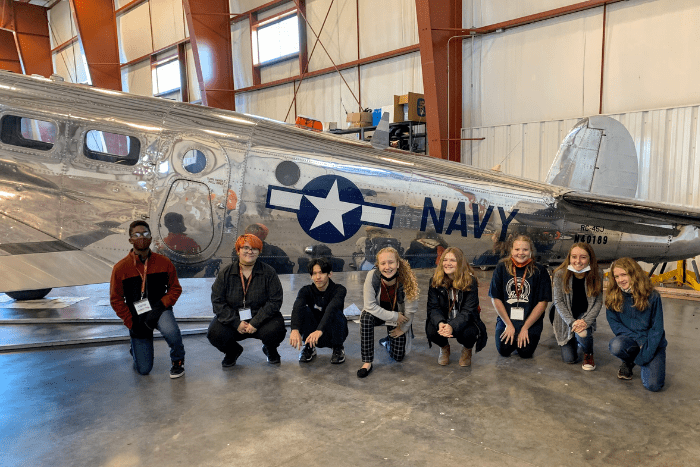 About the Program
The Chief Science Officers (CSO Program) began as a national program for STEM leaders in 2017. The program focuses on a student-driven model that launches middle and high school students into STEM advocacy, experience, and community response. 
In their schools and communities, CSOs are STEM leaders - launching initiatives and opportunities for their peers. After attending leadership training with the Center, students are in a good position to increase their exposure to existing community STEM programs or to start new initiatives. Whether is it hosting a guest speaker, growing a robotics program, starting a coding club, or something entirely new, CSOs focus on building meaningful experiences within their community. 
Outside of their school, CSOs build their leaderships skills through real-world, career-oriented experiences. Cabinet meetings allow CSOs to engage with their peers and other STEM professionals as they model business norms and work on collaborative action projects

As a Chief Science Officer

Students:

Participate in a Leadership Training Institute and Cabinet Meetings focused on creating a global network of diverse STEM leaders.

Define community as school, neighborhood or beyond.

Create a STEM project that relates to this community.

Positively impact the STEM culture in your community collaborate with peers, mentors and professionals to complete your project.

With support, apply for grants to fund your STEM project.



As a CSO Mentor

Teacher or school staff:

Participate in a Leadership Training Institute and Cabinet Meetings.

Sponsor election of CSOs at your school.

Help students pace project to stay on track with CSO calendar.

Serve as the connection point between students and CMU.

Coordinate participate in CSO events (permission slips, transportation, etc.).
Join us: Looking to grow STEM leadership in your school? We are partnering with middle and high schools in Clare, Gratiot, Isabella, and Gladwin Counties. Contact Ashley O'Neil to get involved.