Educational Leadership
Creating transformational leaders since 1892
As our history indicates, we have been setting the standards for tomorrow's educators for a very long time. The Educational Leadership unit provides PK-12 preparation and development for educational administrators across the preschool, primary, secondary, and district levels.
The Educational Leadership (EDL) unit at CMU is a leader in providing high-quality educator preparation. EDL has trained more than 500 PK-12 educators through our three degrees and two certification programs over the past ten years. Our graduates are administrators working in schools and districts in Michigan, the United States, and worldwide.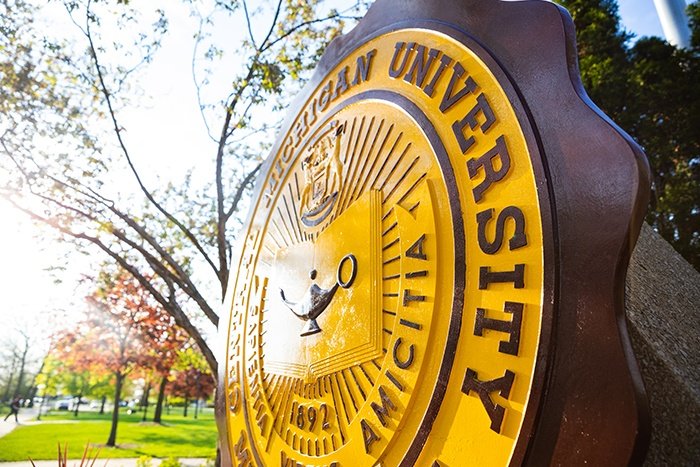 32% of Michigan school districts employ an individual that received an administrative certificate or an additional endorsement through CMU
Master of Arts in Educational Leadership
The MA-EL program prepares you for leadership in all educational settings – public, private, charter, and virtual schools, educational service providers, authorizers, government programs, community education, preschools, daycares, corporate, and military. The MA-EL program at CMU is the only fully online Master's of Arts in Educational Leadership program in the state of Michigan. We strive to meet the needs of our students.
You will learn the skills to effectively lead your organization and meet the diverse needs of 21st Century learners. Through performance-based learning, you will strengthen your knowledge base in management, community relations, law, curriculum supervision, instructional assessment, and action research.
Select between two emphasis options:
Supervision Emphasis
Increase your personal brand value by developing the skills and knowledge to effectively lead and change lives through education. This concentration will prepare you for success as a principal through strategic planning and team building within diverse populations.
Charter School Leadership Emphasis
Position yourself for success within the growth sector of charter education. You will develop an advanced understanding of the issues facing charter schools, the governing policies, and reform efforts to effectively achieve institutional success within a diverse population.
Fast Track to Administrator Certification
The Fast Track program for administrator certification is embedded in the Master of Arts in Educational Leadership degree at CMU. If you already have a master's degree, all you need to take are the seven certification core courses. Your advisor will work with you to ensure that you only take the courses you need.
For more information, please visit the program page or contact the program director.
---
Specialist in Education (Ed.S.)
The Specialist in Education in General Educational Administration is an advanced degree program that prepares professional educators with instructional and leadership skills beyond the master's level of competence. The purpose of this degree is to extend the academic foundation, skills, and abilities of educational leaders and to build leadership capacity in a variety of educational settings. The Ed.S. degree is based upon the satisfactory completion of 30 semester hours of graduate-level coursework.
You may choose one of two concentration areas:
Instructional Leadership
The instructional leadership concentration prepares aspiring school leaders for the Michigan administration certification in Elementary and Secondary Education. Learn to be an effective building-level leader through the Principalship, school and community relations, school building administration, and the administration of the school curriculum.
Administrative Leadership
The administrative leadership concentration prepares aspiring superintendents and central office administrators for Michigan administrator certification at the Central Office. Learn about the administration of the school district, advanced law, public school finance, and organizational change.
For more information, please visit the program page or contact the program director.
---
Doctor of Education in Educational Leadership (Ed.D.)
The Ed.D. degree in Educational Leadership provides in-depth knowledge and skills to educational leaders who seek to develop and refine their knowledge and skills to help transform the educational institution. Accomplish your career goals as a principal, superintendent, or curricular leader through enhanced knowledge and skills in advanced research and analysis, ethical leadership, organizational culture and change, organizational theory, and more. This emphasis qualifies you for the Michigan Central Office administrator certificate through the Michigan Department of Education.
Students entering the Doctor of Education program, who have an earned Specialist in Education degree in Educational Leadership from an approved institution, may receive up to a maximum of 27 credits toward the Doctor of Education from an approved institution. The remaining Doctor of Education requirements must be completed at Central Michigan University.
The Doctor of Education in Educational Leadership program begins in the fall of each year. For more information, please visit the program page or contact the program director.