CMU Greenhouse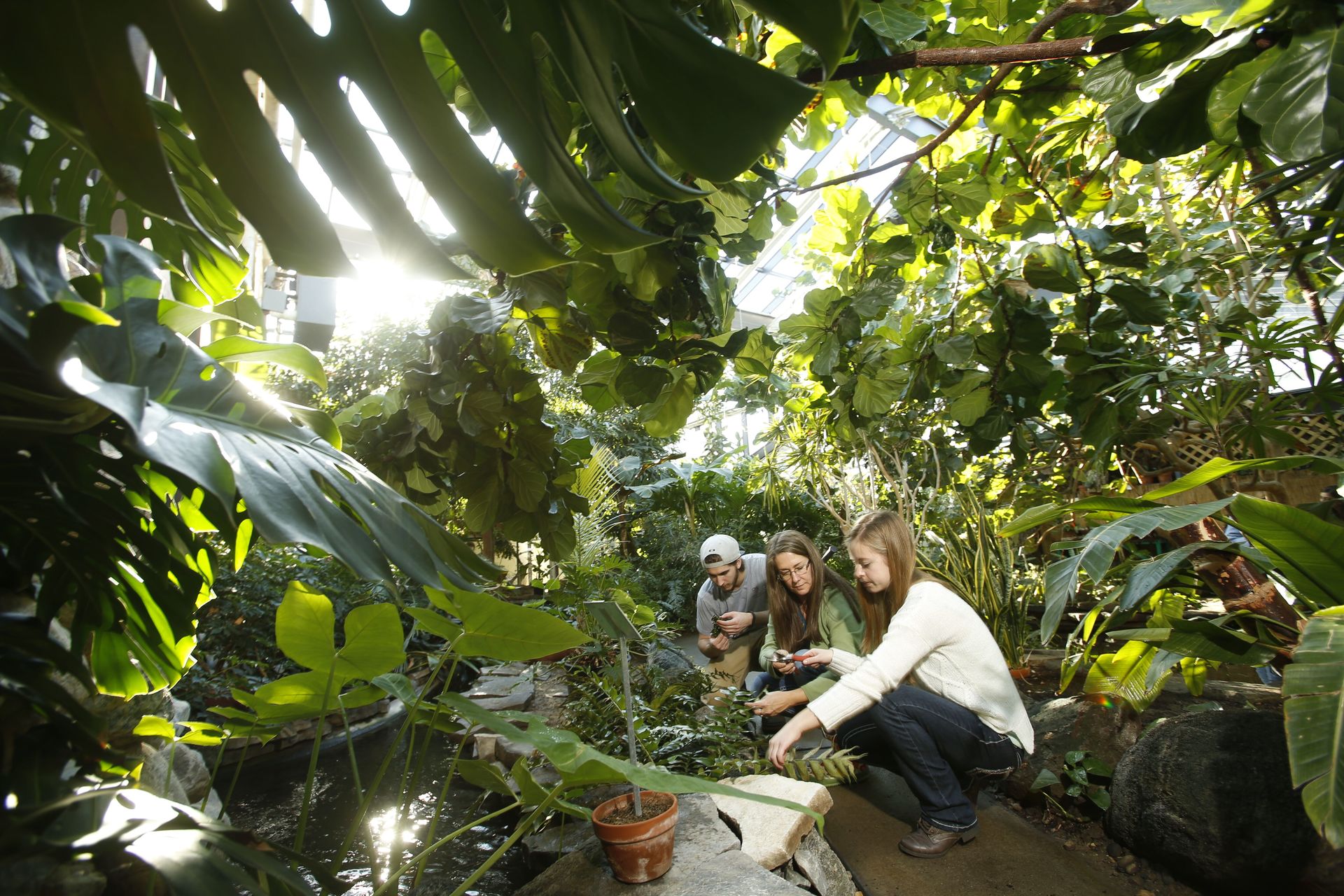 The CMU Greenhouse is a 4,700 sq. ft. teaching greenhouse featuring several rooms displaying plants from different climates and regions from around the world including tropical, desert and aquatic. Used by Biology classes to teach about plant growth and adaptations, the greenhouse also produces outdoor landscape plants for the Fabiano Botanical Garden on campus including herbs, vegetables and annual flowers.
Whether you need a quiet place to study, or a warm place to get a break from a cold winter day.
The greenhouse is open to public Monday through Friday, 8 am until 5 pm. The greenhouse is closed during university closures.
You can find the CMU Greenhouse between the Dow Science Building and Brooks Hall.